UGA fraternity suspended after racist video spread online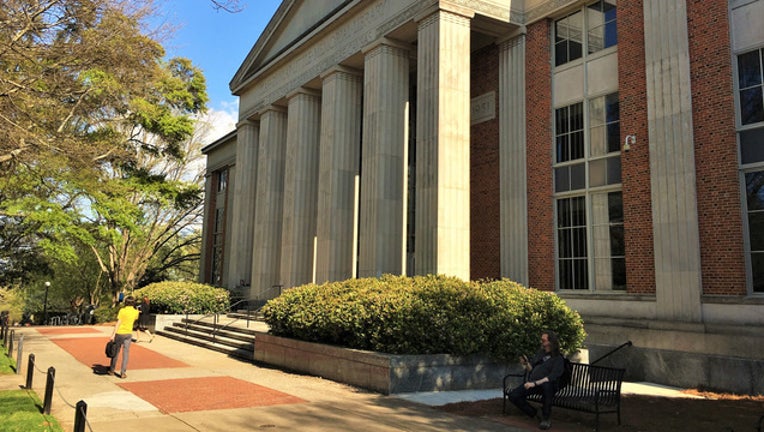 ATHENS, Ga. (FOX 5 Atlanta) - Four students have been expelled from a UGA fraternity after a video was spread on social media showing them using racial slurs and mocking violence toward slaves during the Civil War.
According to the University of Georgia student newspaper The Red and Black, the video showing four members of the Xi-Lambda chapter of Tau Kappa Epsilon pretending to use a belt as a whip while saying "pick my cotton" followed by both a explicative and racial slur surfaced on social media Friday.
The video quickly spread on social media, and attracted the attention of the University of Georgia Student Goverment Association, who said that the chapter of the fraternity was "currently suspended" and an investigation was ongoing.
After its own investigation, the national branch of TKE released a statement saying it was "disgusted, appalled, and angered by the remarks shown in the video."
"TKE will not tolerate any actions such as these that would be defined as racist, discriminatory, and/or offensive," the fraternity organization said.
The national branch said their investigation showed that the video was record outside the chapter's premises and was at a non-TKE function. Since then, all four members have been officially expelled.
The university also responded, saying on Twitter that it "condemns racism in the strongest terms."
"Racism has no place on our campus," the University of Georgia said.