Twitter to start removing legacy blue checkmarks next week
Twitter will begin "winding down" its legacy user verification system next week and transition to a paid-only blue checkmark model, the company announced Thursday.
The change, which takes effect on April 1, will end the current verification system Twitter launched in 2009 to prevent impersonations of high-profile accounts such as celebrities and politicians.
For $8 a month ($7 if billed annually), Twitter users will get the blue checkmark that was once reserved only for verified people, as well as the ability to write longer tweets, edit tweets and post longer videos, among other upgrades.
READ MORE: Elon Musk apologizes after mocking disabled Twitter employee
When the paid Twitter Blue subscriptions first launched in November 2022, Twitter had about 423,000 verified accounts, many of them rank-and-file journalists from around the globe that the company verified regardless of how many followers they had.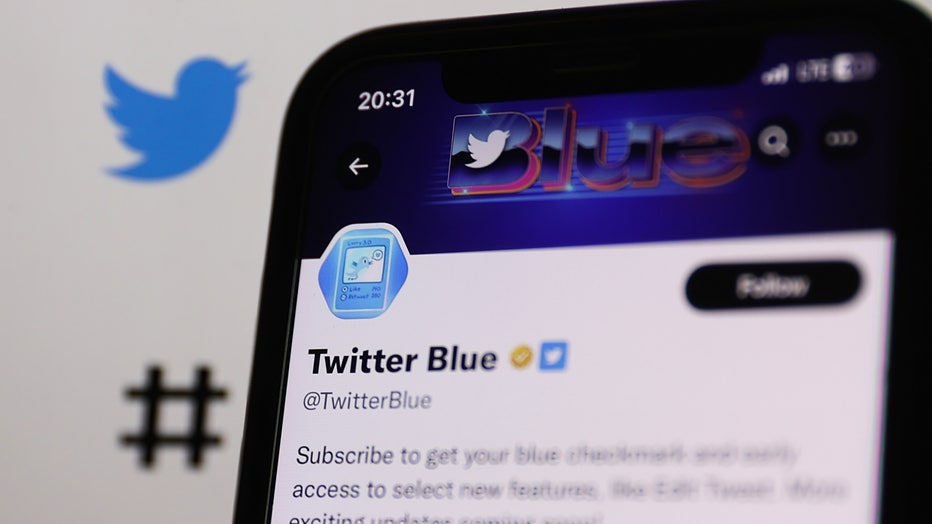 The golden checkmark on Twitter Blue account on Twitter displayed on a phone screen (Photo by Jakub Porzycki/NurPhoto via Getty Images)
Twitter's new owner and CEO, billionaire Elon Musk, has turned the system into a revenue source for the company he paid $44 billion to purchase. It's a 180-degree turn from the stance he took before his buyout closed, when he said he wanted to "verify all humans" on Twitter.
In February, the company gave its users another ultimatum: Subscribe to the platform's new premium service or lose a popular account security feature.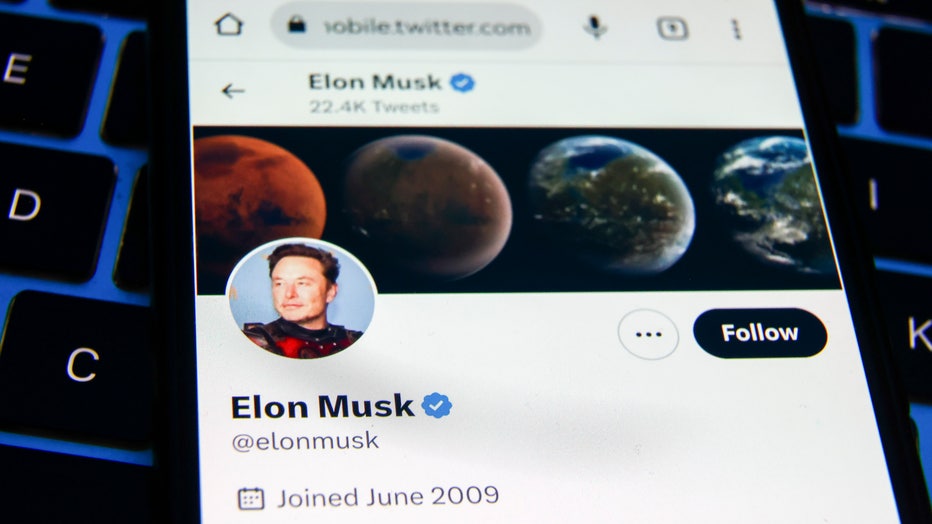 Official Twitter account of Elon Musk is displayed on a mobile phone screen photographed for the illustration photo. Krakow, Poland on January 30, 2023. (Photo by Beata Zawrzel/NurPhoto via Getty Images)
A pop-up message warned users they will lose the ability to secure their accounts via text message two-factor authentication unless they pay $8 a month to subscribe to Twitter Blue.
READ MORE: Elon Musk's Twitter conducts yet another round of layoffs, firing dozens: report
The message said that starting March 19, users who don't subscribe will be locked out of their accounts until they remove the security feature.
The history of Twitter's blue checkmarks
The story of Twitter's blue checkmarks — a simple verification system that came to be viewed as an elite status symbol — began with some high-profile impersonations, just as the site began taking off in 2008 and '09.
Celebrities who saw their likeness spoofed included Kanye West, now Ye, the basketball star Shaquille O'Neil and the actor Ewan McGregor, who was also impersonated on a wildly popular website called ... MySpace.
Then, in June 2009, St. Louis Cardinals manager Tony La Russa sued Twitter, claiming that a fake account, using his name to make light of drunken driving and two Cardinals pitchers who died, damaged his reputation and caused emotional distress.
READ MORE: 'A Texas utopia': Elon Musk planning to build a town, report says
LaRussa eventually dropped his lawsuit. But in June of that year, Twitter's then-CEO Biz Stone introduced a verification system to sort out authentic accounts from impostors. The benefit would be to the holders of the accounts, but also to everyone else on Twitter. They could be sure, if they saw the blue check next to a name, that what they were reading was authentic.
The idea behind verification — which other social networks later copied — was to ensure that public figures, politicians and businesses were who they say they are. It began small at first, as things do when tech companies test out new features and functions.
Business accounts — such as brand pages for Coca-Cola or McDonald's — were not included in the initial verification system, nor were rank-and-file journalists. Those were added later, as misinformation from fake sites and accounts became a bigger problem on social media.
The Associated Press contributed to this report.