Tip leads to Canton prostitution bust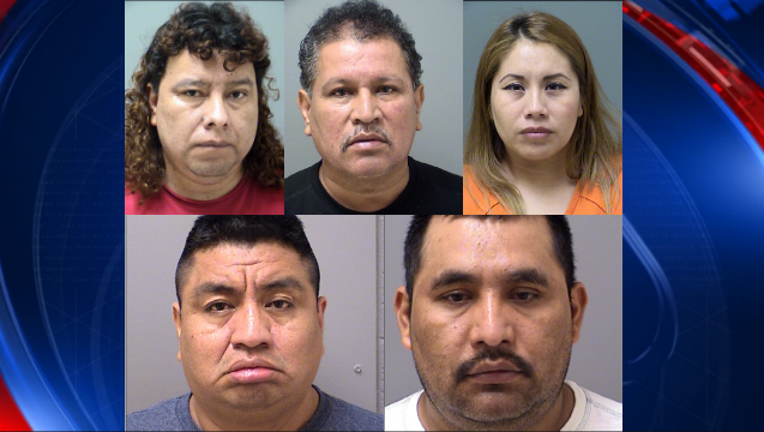 article
CANTON, Ga. - Five people have been arrested on charges related to running a prostitution ring in the Canton area.
Aroldo Roca-Lara, 31, of Canton, Jesus Benigno Hernandez Velazquez, 52, of Canton, Alicia Navarro Flores, 32, of Norcross, Roberto Chavez-Duran, 38, of Norcross and Juan Escabar-Tercero, 48, of Canton, face charges, including pimping, obstructions, prostitution, RICO, prostitution, false statements, keeping a place of prostitution and possession of cocaine.
In a news release, officials said a tip led to a month-long investigation by five agencies that revealed Roca-Lara owned a prostitution house on Archer Street and was running it alongside Velazquez and Flores.
After executing a search warrant, authorities arrested Flores at the home. Tercer, a local cab driver, was also charged in the operation, the statement said.
This investigation was handled by the Cherokee Multi-Agency Narcotics Squad, Georgia Bureau of Investigation, United States Department of Homeland Security and the Canton Police Department.
SEE ALSO: 5 men, 3 kids charged after drugs, stolen guns recovered in Atlanta