Tiny Oregon town expects big marijuana sales for eclipse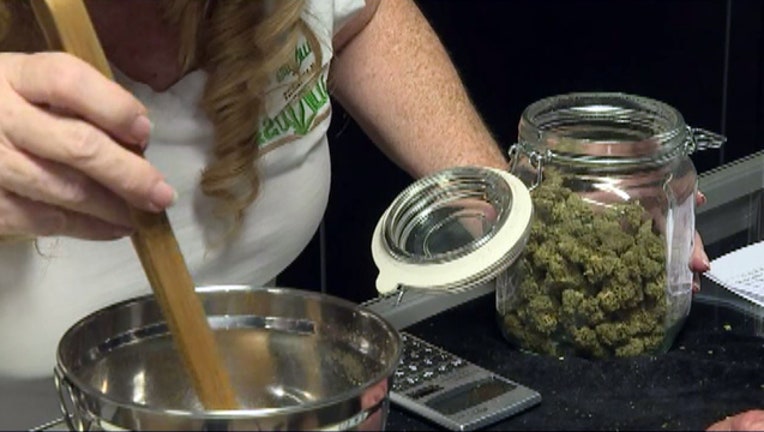 article
HUNTINGTON, Oregon - For 2 minutes and 8 seconds, day will turn to night on August 21.  In Huntington, Oregon, the town of just under 500 is expecting thousands of tourists during the eclipse. Huntington's growing marijuana industry is expecting it to be a busy week -- even busier than April 20, the unofficial marijuana lover's holiday.
"We're expecting 10,000 or even more," said Steven Meland, co-owner of pot shop Hotbox Farms. "We've heard, for some of the predictions, that people are staying here for the eclipse."
The co-owner of Hotbox Farms says it will be all hands on deck. Their 21 employees will be working around the clock starting five days before the eclipse to keep up with the potential demand.
They're planning to get as much of the green stuff as they can before the crowd starts showing up.
"We have guys out around the state compiling product and purchasing product to make sure we have enough of the different product for people and we don't run out," Meland continued.
But just a couple blocks away at 420ville, workers are taking a more relaxed approach, saying they're going to stick with their normal business hours and already have enough bud on hand to go around.
"In between harvest season, we usually stock up," Mandy Bravo explained.  "We got a bunch of safes in there that are fully loaded so we should be prepared."
%INLINE%
But if marijuana isn't your thing, Huntington is also offering fun and family-friendly activities, including live music leading up to the big day. 
"We're excited and we're ready and looking forward to a big party over the weekend," added Janice Darelli of the Huntington Chamber of Commerce.