Three Generations of Local Family Unite to Fight Rare Disease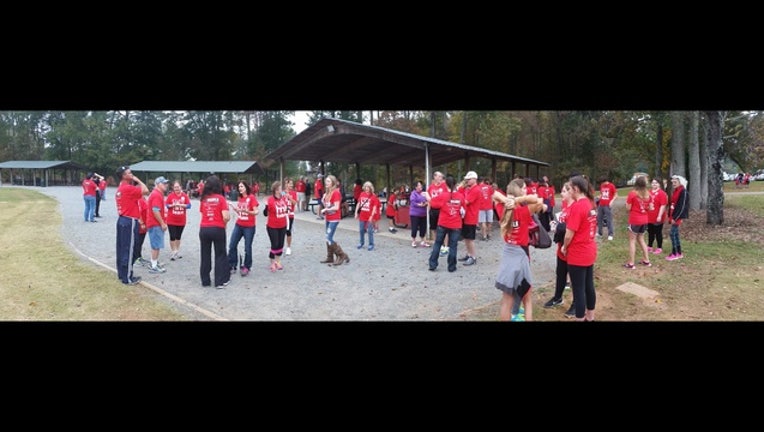 article
COBB COUNTY, Ga - Three generations of a local family gathered in Cobb County Sunday to fight against a rare, genetic disease.
Multiple members of Tony Buttimer's family have been diagnosed with hereditary hemorrhagic telangiectasia, or HHT. It's a disorder that affects blood vessels, which can lead to stroke, brain hemmorhages and heart failure.
Buttimer's wife of 55 years, Mary Louise, died from the disease more than four years ago. He tells FOX 5 that five of his 10 children are diagnosed with HHT and 10 of his 33 grandchildren suffer from it too.

The family participated in a CURE HHT fundraiser walk Sunday in Kennesaw, raising nearly $5,000 for research aimed at finding a cure for the disease.
To learn more about HHT, click the link below.

http://curehht.org/