The Latest: In tweet blitz, Trump defends social media use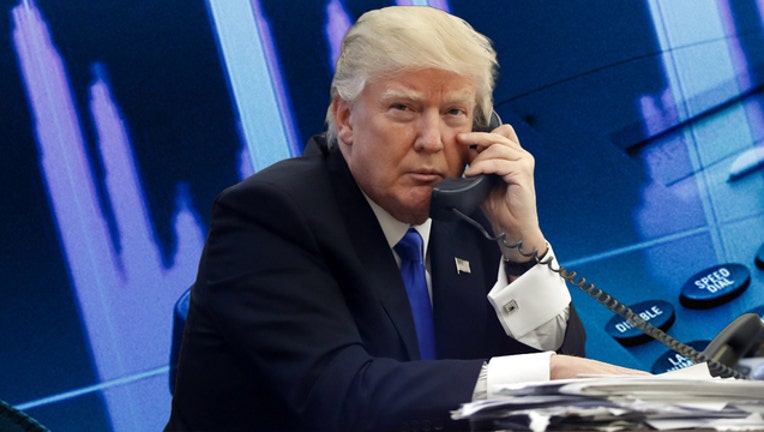 article
BRIDGEWATER, N.J. (AP) - The Latest on President Donald Trump and his twitter attacks on news media (all times local):
6:30 p.m.
President Donald Trump is renewing his twitter war against the news media, moving from attacks on two TV hosts to broad condemnation of news media in general.
Trump began another day with tweets critical of MSNBC hosts Joe Scarborough and Mika Brzezinski. On Saturday morning he referred to Scarborough as "Crazy Joe" and Brzezinski as "dumb as a rock."
In the early evening Saturday, the president issued several tweets sniping about news coverage.
Trump says "the fake and fraudulent" news media say he shouldn't use social media. He defends the practice by saying that social media helped him win the election.
Trump also is taking a swipe at a favorite target, CNN. He tweets that he's considering calling the cable news network "Fraud News CNN" instead of "Fake News CNN."
___
10:15 a.m.
President Donald Trump is continuing his personal attacks on the anchors of "Morning Joe."
The president lashed out at Joe Scarborough and Mika Brzezinski on Twitter Saturday. From his New Jersey golf club, Trump said: "Crazy Joe Scarborough and dumb as a rock Mika are not bad people, but their low rated show is dominated by their NBC bosses."
Trump drew wide condemnation earlier this week for his tweets calling Brzezinski "crazy" and saying she was "bleeding badly from a face-lift" when he saw them at his Florida estate. The MSNBC personalities said Trump was lying about their December encounter and questioned his "unhealthy obsession" with their program.
Trump also said that Greta Van Susteren lost her nightly show on MSNBC because she "refused to go along w/ 'Trump hate!'"