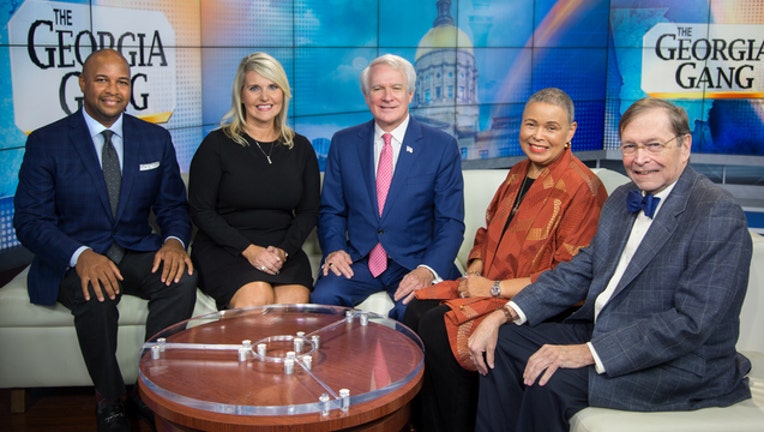 article
Looking for Peach State politics and lively discussion? Then don't miss The Georgia Gang, Atlanta's longest-running public affairs broadcast.
The Georgia Gang began in 1982 under the name "Sunday News Conference." Originally an interview program, the show was modified to provide a weekly discussion of the issues in Atlanta's missing and murdered children's cases.
Over time, it became a forum for state and local issues. Today, moderator Dick Williams heads up the panel of local community, business, and political experts including Phil Kent, Tharon Johnson, Alexis Scott and Lori Geary.
Join The Georgia Gang every Sunday morning at 8:30 a.m. on FOX 5 Atlanta!
Missed it on air? Check out their YouTube channel for the latest episodes
Join the conversation on The Georgia Gang's Facebook page
E-mail your comments to The Georgia Gang: georgiagang@foxtv.com
Connect with us: