Texas college on lockdown, shooter loose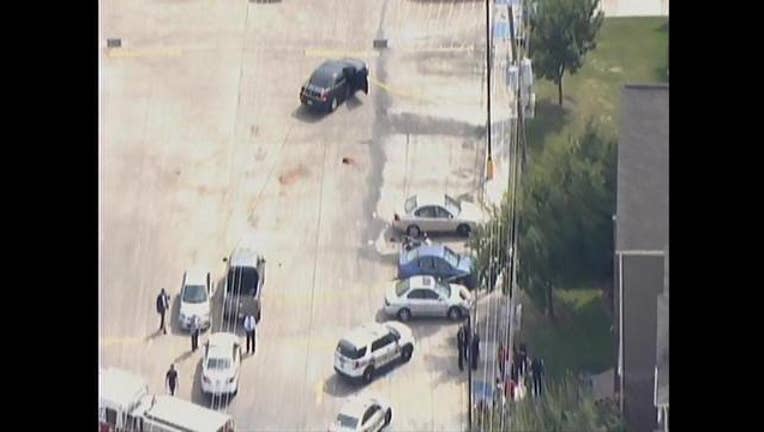 article
HOUSTON - Officials say Texas Southern University is on lockdown after one person was shot to death and a second person was wounded at a student housing complex.
University spokesman Kendrick Callis said the shooting was reported around 11:30 a.m. C.S.T. Friday at University Courtyard Apartments on the edge of the Houston campus.
Callis says the suspected shooter is still on the loose. He says the campus is on lockdown and classes have been cancelled.
Police and emergency vehicles were at the scene. Additional details weren't immediately available.
Just before 1 p.m. CST, Houston homicide investigators told FOX 5's sister station, FOX 26 Houston, that one of the two shooting victims has died.
The university has about 9,700 students.
FOX5Atlanta.com will have updates all afternoon.
The Associated Press contributed to this report.