Texas boy gets stuck in chimney for hours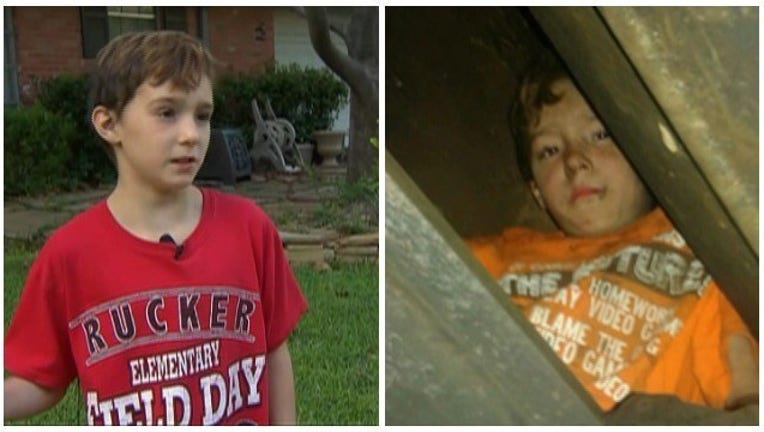 article
We have no idea why a Texas boy was hanging out on the roof of his home, but he was and ended up getting stuck in a chimney for hours. 
Jayden Wallingsford was on the roof of his home with his friend when he dropped his cell phone down the chimney.
Wallingsford thought he would be able to slide right down to the bottom to retrieve it, but instead became stuck for three hours.
Jayden's friend, Kevin, broke a glass door to get inside and try to pull his friend out. When he couldn't get Jayden out he ran for help.
Soon, Irving firefighters arrived. They scaled the roof and pulled Jayden back out.
Jayden's father says his son is grounded and will not be allowed back on the roof. 
APP USERS: Click here to view photo gallery.