Teenagers host 'sit-in' protest in Lawrenceville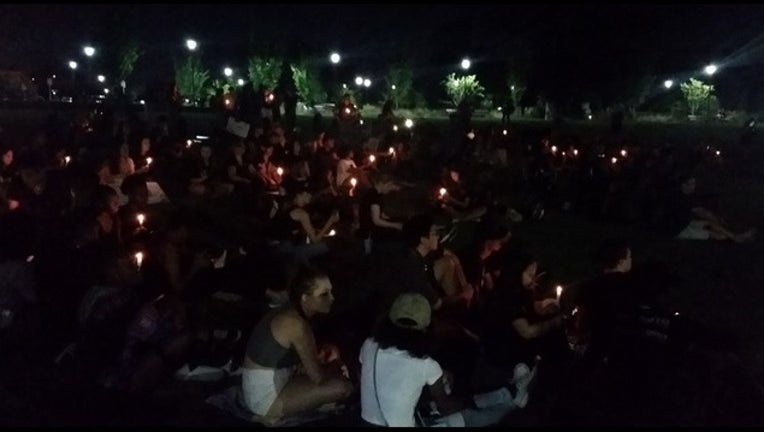 article
Dozens of people gathered in Gwinnett County Saturday evening for a "sit-in" against violence.

A group of high school students organized the event at Lawrenceville Lawn on Luckie Street. The event joins others nationwide focused on police and civilian relations after the fatal shootings of two African-American men by police this week.

The teenagers told Fox 5 they put on the "sit-in" because their parents would not allow them to participate in a protest Friday in Atlanta. The Atlanta protest included more than 10,000 demonstrators, some of whom tried to block the interstate. But police and state troopers held back the group. The agencies reported three arrests that night in the relatively peaceful, multi-hour march.

The "Lawrenceville Sit-In" included speeches, prayers and a candlelight vigil. It lasted three hours.