Suspect wanted in triple stabbing on Martin Luther King Jr. Drive
ATLANTA - Police are on the lookout for a suspect after a triple stabbing in southwest Atlanta.
Officials tell FOX 5 the stabbing happened Monday around 11:10 a.m. on the 2400 block of Martin Luther King Jr. Drive.
Officers responding to the call found two men with stab wounds to their necks. Shortly afterward, officers were called to the 2600 block of the road where another man had a stab wound.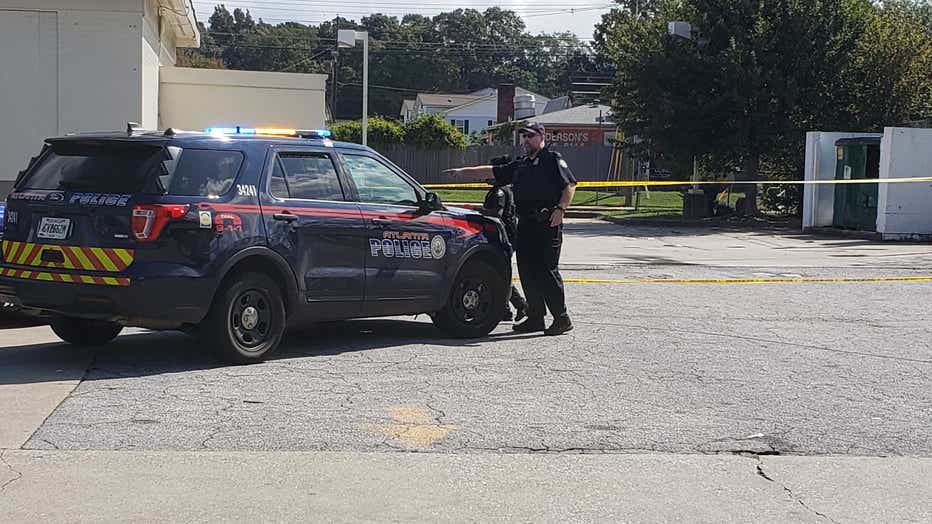 Police are looking for a suspect between the ages of 50 and 60.
Police describe the suspect as an older man between the ages of 50 and 60 years old wearing a black mask and a black tracksuit jacket with gold lettering. Officials believe the stabbing was random and are working to determine what happened before the incident started.
Sign up for FOX 5 email alerts
"One was approached from the rear and they said they didn't know this person when they looked and saw him and turned around," Cantin said.
"Something is always happening in this area, someone is getting hurt, someone's car getting jacked. It's always something," Wallace Mcgintis said.
Mcgintis said he heard about the stabbings earlier but wasn't surprised.
"I have no idea who did it or what goes through their mind. I don't know what to tell them other than don't hurt nobody else," Mcgintis said.
FOX 5 reporter Eric Perry with the owner of the gas station and learned police went over security footage.
Police believe the attacker used a knife in this incident.
The victims are all on their way to the hospital in stable condition.
If you have any information that can help in the investigation, please call 911 or Crime Stoppers Atlanta at 404-577-TIPS (8477)
Download the FOX 5 Atlanta app for breaking news and weather alerts.