Subway brings back 'Footlong Pass:' how to get 50% off every day for a month
Subway is bringing back a month-long sandwich subscription that offers 50% off a footlong sandwich every day for $15.
When the Footlong Pass first launched in August 2022, the 10,000 passes sold out in less than six hours. This time around, Subway is selling 250,000 passes, but they're still expected "to go very quickly."
The passes are only for the sandwich chain's reward members. They'll be available for purchase online at 8 a.m. March 21. The pass can be redeemed once a day through the month of April.
READ MORE: Subway plans shake up with phase out of pre-sliced meats
Subway is one of the world's largest restaurant chains, with 37,000 outlets in more than 100 countries. The Milford, Connecticut-based company has been privately owned since its founding in 1965.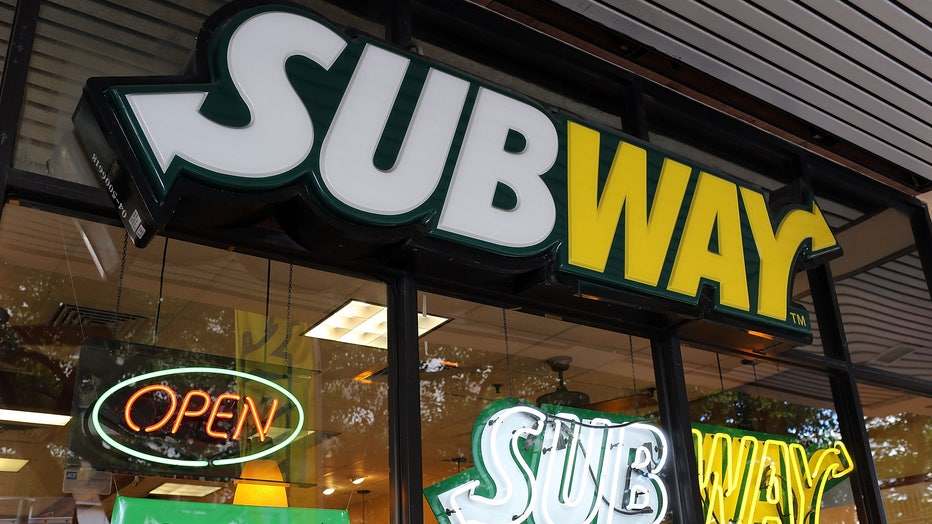 A Subway restaurant in Miami, Florida. (Photo by Joe Raedle/Getty Images)
In February, the company confirmed that it was exploring a potential sale. Subway said there is no timetable for a sale or even assurance that a sale will go through. J.P. Morgan is advising the company and will conduct the sale exploration process.
READ MORE: Subway says it's considering selling
Subway has been losing market share in recent years to fast-growing rivals like Panera and Firehouse Subs, which feature more varied menus and newer stores. Subway took notice, and began a program to modernize its stores in 2017. In 2021, it refreshed its menu and upgraded ingredients; last year it introduced a line of chef-developed sandwiches.
It's also looking to phase out the use of pre-sliced deli meats and outfit every location with a meat slicer, according to a report. 
Subway said 2022 was a record year for the brand, which has now posted eight consecutive quarters of same-store sales growth.
The Associated Press contributed to this report.