Spring breaker nails police car with football, warrant issued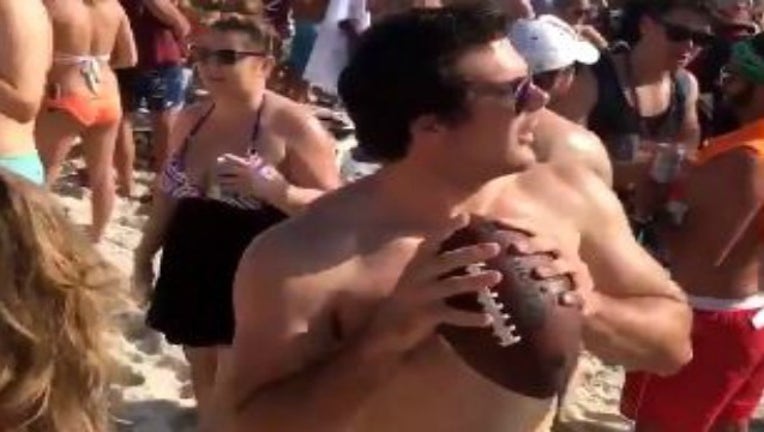 article
WARNING: Video contains explicit language, viewer discretion advised

 
A spring breaker thought it would be a bright idea to throw a football at a police vehicle patrolling the beaches of Gulf Shores, Alabama.
A video of the ill-advised toss - which displays the young man's absolute cannon of an arm - was posted online.
Bad move.
Video posted on Gulf Shores Police Department's Facebook:
The Gulf Shores Police Department quickly identified the man as Kameron Lane Heady. They have since issued a warrant for his arrest for misdemeanor harassment, informing him in a hilarious Facebook post that quickly went viral.
"Hey Kameron. We found you. Great arm. Bad decision. An arrest warrant has been issued for you. You can turn yourself in at the Gulf Shores Police Department."
The maximum punishment if he is convicted is a $500 fine and six months in jail.
More on FOX News
Original video posted on Twitter via @TheMattHerrera: