Spokeswoman: Jimmy Carter won't be at Democratic convention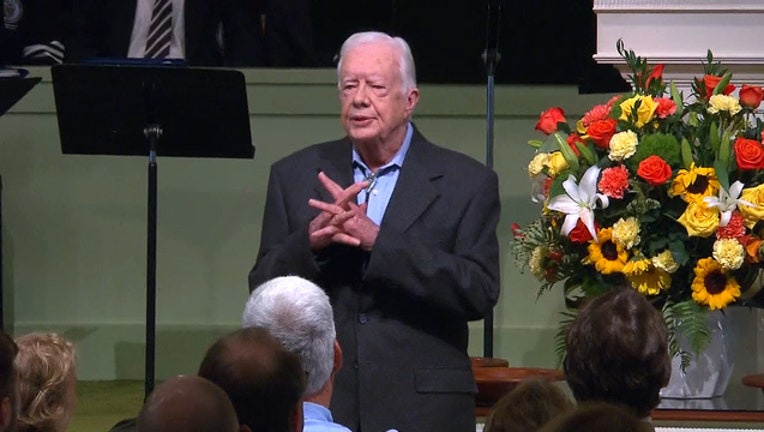 article
ATLANTA (AP) — A spokeswoman for former president Jimmy Carter says he won't attend the Democratic National Convention in Philadelphia.
Spokeswoman Deanna Congileo told The Associated Press on Thursday that Carter videotaped a message, as he did in 2012. She didn't elaborate on why Carter will not attend this year.
Carter, 91, began receiving treatment for cancer in August. In March, he announced that recent scans showed no signs of cancer and he no longer needed to receive doses of an immune-boosting drug. He has said in recent interviews that he's doing well.
Carter's role at his party's national convention has taken many forms since his losing bid for a second term in 1980. He last spoke at the 2004 convention but appeared onstage with wife, Rosalynn, in 2008, following a video tribute.