Southern Baptists go beyond conservative politics at meeting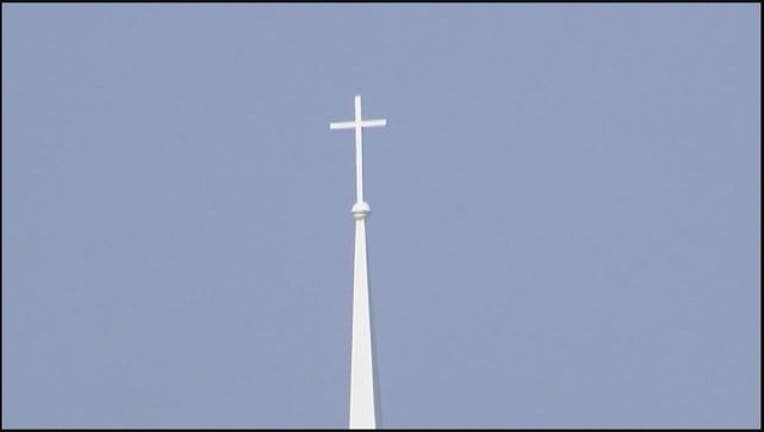 article
NASHVILLE, Tenn. (AP) — The Southern Baptist Convention has been closely associated with conservative politics for years, but at its annual meeting this week the nation's largest Protestant denomination showed that its concerns are becoming more diverse along with its membership.
Where 20 years ago the convention voted to boycott Disney for promoting homosexuality, on Tuesday, delegates passed a resolution extending love and compassion to the victims of the recent shooting at an Orlando gay night club. The resolution also asked Southern Baptists to donate blood and offer other forms of support.
Southern Baptists haven't changed their belief that sexual relations between same-sex couples are sinful, but it is no longer acceptable to denounce gay people. And many Southern Baptist pastors say they have gay couples in their congregations.
Although abortion is still a huge concern, this week racism was condemned with equal fervor. On Tuesday, delegates voted to repudiate the display of the Confederate battle flag. And they actually voted to strengthen the language of the resolution presented to them by a committee, deleting a sentence that said the flag is seen by some as a memorial to their ancestors.
That stance earned them a barrage of angry, racist comments on Twitter.
Later African-American Rev. K. Marshall Williams said during a panel on the church and politics that Christians need to pray not only for issues like abortion and marriage, but for an end to the school-to-prison pipeline that affects many young black men.
More than 7,000 delegates attended the two-day meeting in St. Louis of the Nashville-based denomination.
They included people like Jamal Bishara, pastor of the First Arabic Baptist Church in Arizona. He stood to oppose a resolution in support of Israel that criticized the boycott, divestment and sanctions movement. His speech was applauded, although the resolution passed.
During the eight years that George W. Bush was president, he addressed the annual meeting at least four times. Today, Southern Baptist ethics leader Russell Moore regularly denounces presumed Republican presidential nominee Donald Trump as lacking Christian values.
While Trump has advocated a ban on Muslims being admitted to the United States, Southern Baptists on Wednesday passed a resolution encouraging Southern Baptist churches and families to welcome and adopt refugees into their churches and homes.
Moore, who recently added the SBC's Ethics and Religious Liberty Commission to a list of groups supporting the construction of a New Jersey mosque, was challenged by a pastor who asked how he could support the rights of Muslims who he said are threatening the existence of Christians and Americans. To applause, Moore said that support for religious liberty is at the heart of what it means to be a Baptist.
The Southern Baptist Convention was formed in a split with northern Baptists over slavery and is still about 80 to 90 percent white. But with 15.3 million members, that means it has at least 1.5 million members the denomination terms "non-Anglo."
On Wednesday, delegates also voted to oppose efforts to require women to register for the draft, to encourage voting as an expression of Christian citizenship and to affirm "In God We Trust" as the national motto.