Soldier in Georgia infantry division killed in Afghanistan attack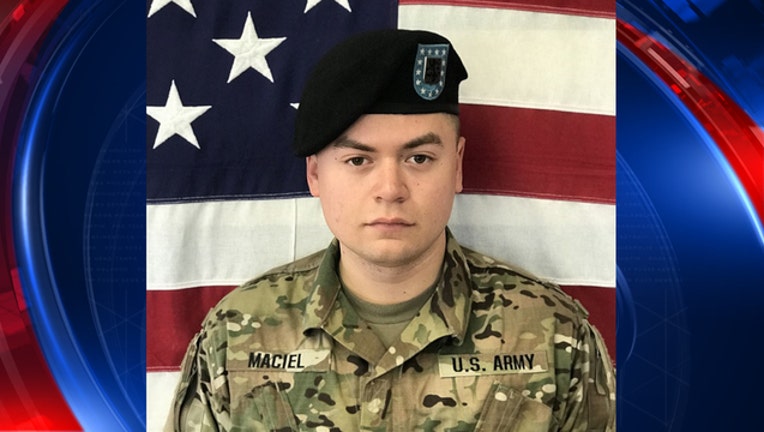 WASHINGTON (AP) - The Pentagon says the U.S. service member killed in an apparent insider attack in southern Afghanistan was a soldier assigned to a Fort Benning, Georgia infantry division.
In a statement, the Pentagon identified the soldier as Cpl. Joseph Maciel of South Gate, California. He died Saturday in Tarin Kowt District, Uruzgan Province, Afghanistan.
Maciel was assigned to 1st Battalion, 28th Infantry Regiment, 3rd Infantry Division, Fort Benning, Georgia. Task Force 1-28 Infantry is deployed in support of the 1st Security Force Assistance Brigade.
The U.S.-led coalition headquarters in Kabul has said that two other U.S. service members were wounded in the attack.
The incident is under investigation.