Sneiderman to judge: I haven't decided if I will testify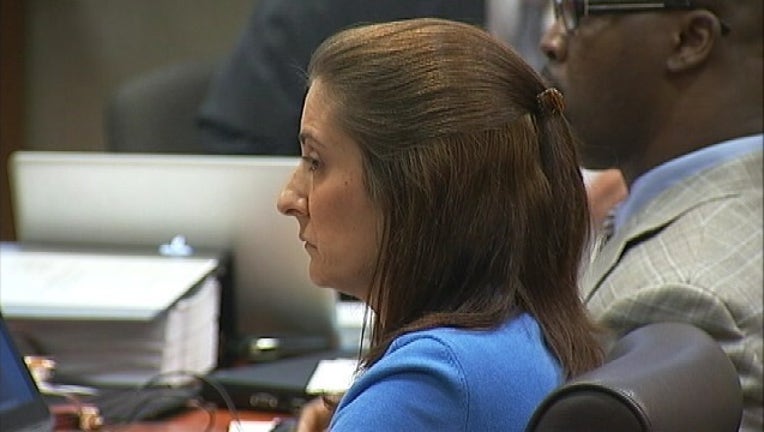 article
Defense attorneys in the Andrea Sneiderman perjury trial took center stage Tuesday, presenting its case by reading line-by-line from the 13-count indictment and explaining why each count should be dismissed.

The defense attorney also said the court was not given a precise definition of what it means to be "romantically involved." The prosecuting attorney followed by presenting a definition; in part to hopefully keep the presiding judge from dropping the related count or counts from the indictment.

Afterward, the judge asked Ms. Sneiderman if she will testify in her own trial. She said she hadn't decided and needed more time to consider that with her legal team. The judge said he would allow it and reminded her to make her decision soon.

The defense then called Jane Newman, the director of Dunwoody Prep as their first witness. Ms. Sneiderman's husband, Rusty Sneiderman, was fatally shot by her former boss, Hemy Neuman, in the parking lot of the prep school. He had just dropped his son off at the school.

Andrea Sneiderman's former boss, Hemy Neuman, is serving a life sentence after being convicted in the killing.

Newman testified that she believes she was the first person to tell Rusty's father, Donald, that his son had been shot. She said she could tell by Donald Sneiderman's reaction that he hadn't heard that news before.

Donald Sneiderman had previously testified that Andrea had told her in a phone conversation that Rusty had been shot.
Prosecutors say Sneiderman lied to police investigating her husband's death and lied under oath during Neuman's trial. She faces charges of making false statements, hindering an investigation and perjury.

On Monday, prosecutors rested their case following just over a week of witness testimony and presentation of other evidence.
Prosecutors have alleged Andrea Sneiderman was having an affair with Neuman. She has denied any romantic relationship.
 
Prosecutors initially charged Sneiderman with murder, saying she orchestrated her husband's slaying. But those charges were dropped just days before the trial.