Sheriff: 5 arrested after traffic stop finds drugs, gun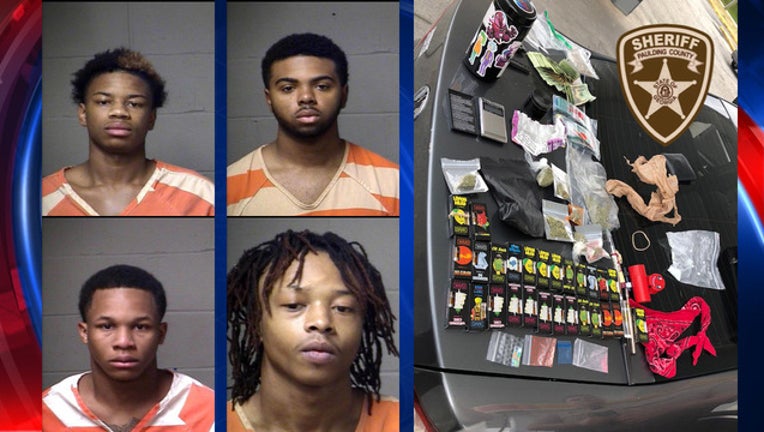 PAULDING COUNTY, Ga. (FOX 5 Atlanta) - A traffic stop in Paulding County has ended with one adult and four teenagers arrested.
According to the Paulding County Sheriff's Office, the traffic stop happened on March 10 at the Top of the Ridge gas station at the corner of Ridge Road and Cohran Store Road.
When deputies stopped the vehicle for having no tag, they discovered what they called a "large amount" of illegal narcotics and a gun.
After an investigation, deputies arrested 17-year-old Cedric Dornell Arnold, 20-year-old Keith Farrai Brannon III, 18-year-old Maurielle Jevar Williams, 18- year-old Michael Anthony Bannister, and an unidentified 16-year-old boy.
All five suspects have been charged with possessing marijuana, THC vape pens, LSD acid strips, psilocybin mushrooms, Roxicodone, and methamphetamine, and possession of a firearm during the commission of a crime.
"Our deputies work hard every day to keep Paulding County a safe and prosperous place to live," Paulding County Sheriff Gary Gulledge said. "We all need to work together to help our young people see the dangers of drugs and how it can negatively impact your life."
If you have any information about the incident or any other drug activity, officials are asking you to call the Haralson-Paulding Drug Task Force at (770) 646-9175.