Shaq greets Georgia police officers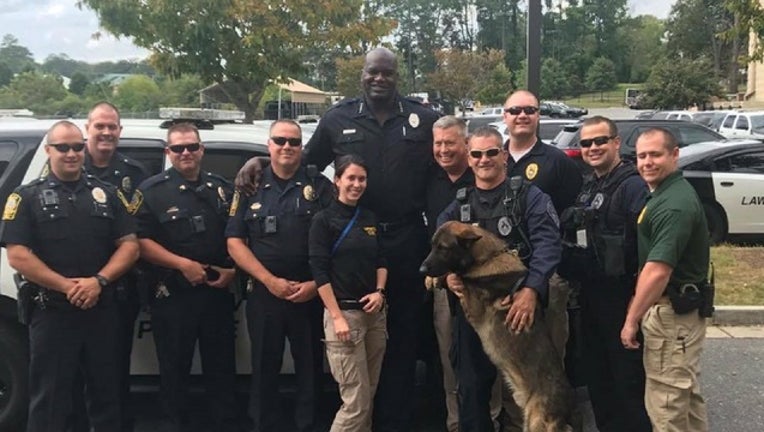 LAWRENCEVILLE, Ga. - First responders across Georgia have worked hard all week, so this was a nice break.
Shaquille O'Neal took a little time out for a photo op at the Lawrenceville Police Department.
He was there to film a public service announcement on distracted driving.
Everyone got a chance to pose with Shaq, even the K-9!