Senate backs voter-registration changes opposed by advocates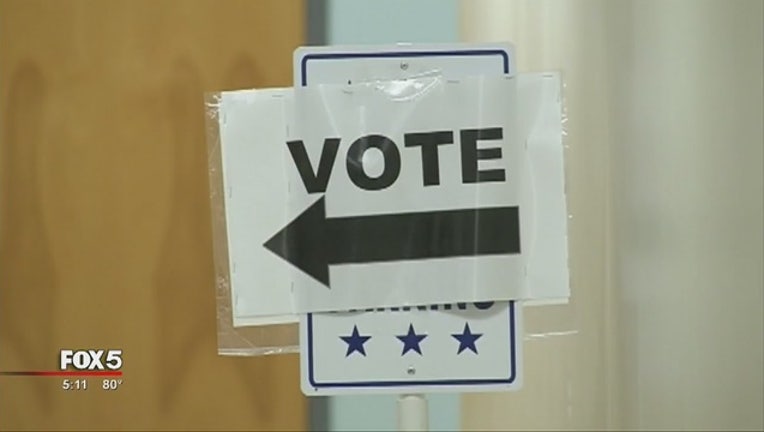 article
ATLANTA (AP) - Information on voter-registration applications would have to exactly match state or federal databases to cast a ballot, under legislation backed by the Georgia Senate on Thursday.
Advocacy groups and Democrats slammed the change, warning it will disproportionately affect minority voters and could be subject to legal challenges.
Under the bill , people couldn't be added to the voting rolls unless information on their application exactly matches records tied to their Georgia driver's license or identification card or the last four digits of a Social Security Number. Without an exact match, people could only cast a provisional ballot and their application could be rejected after 26 months if they're unable to resolve the conflict.
Supporters argue that's a reliable way to prevent people from voting illegally. Voting-rights advocates, though, have found that strict matching procedures can prevent residents from voting, particularly minorities who are more likely to have hyphens or symbols in their names or to have compound last names.
A federal lawsuit targeted a similar process that Secretary of State Brian Kemp's office implemented in 2010. The lawsuit argued that the procedure prevented tens of thousands of residents from registering based on data-entry errors, typos or other issues and violated the federal Voting Rights Act.
Julie Houk, an attorney with the Lawyers Committee for Civil Rights who worked on the suit, said the bill "significantly undermines" a settlement agreement that the state reached with advocacy groups and signed in February.
"If this passes, it's going to be very onerous for people to register to vote in Georgia," Houk said. "We already know there are issues with matching because these databases are filled with errors."
The bill would give rejected applicants 26 months to respond if their information didn't exactly match. If someone notified of a matching error tried to vote in an election during that time, they could use a provisional ballot that would only be counted if their registration information could be verified within three days. The settlement agreement, however, would allow applicants who are put on "pending status" following a matching error to cast an official ballot after proving their identity with various forms of photo ID at polling sites. Georgia implemented a state law in 2008 that requires photo identification to vote.
State Sen. Josh McKoon, R-Columbus, said the bill still gives people a fair opportunity to respond if their application doesn't match other records.
"There's a legitimate debate to be had over these measures (if) we're not striking the right balance between integrity of the elections process and access to the ballot," McKoon said. "This is not one of those times."
During Thursday's Senate debate, state Sen. David Lucas, D-Macon, highlighted the settlement of a separate federal lawsuit against election officials in sparsely populated and overwhelmingly black Hancock County. That suit accused members of the county's board of elections of disproportionately removing black voters from the rolls before a heated city election due to challenged addresses.
Election officials maintained in a settlement this month that they weren't targeting black voters, but they acknowledged they failed to consider requirements of the federal National Voter Registration Act.
Rep. Barry Fleming, the bill's sponsor, is the county attorney in Hancock County. He wasn't named in or involved in the lawsuit.
"Just like we check any other records, when someone registers to do something, you verify that they are who they say they are," Fleming, R-Harlem, said in an interview. "Georgia had record numbers of voters in our last elections, including minority participation. So anybody that claims that less people are able to vote in Georgia is simply not following the current results."
Senators voted on party lines, 32 in favor and 18 against. The bill returns to the House, which passed a similar version last month.