Sen. Mitch McConnell confronted at Kentucky restaurant by angry customers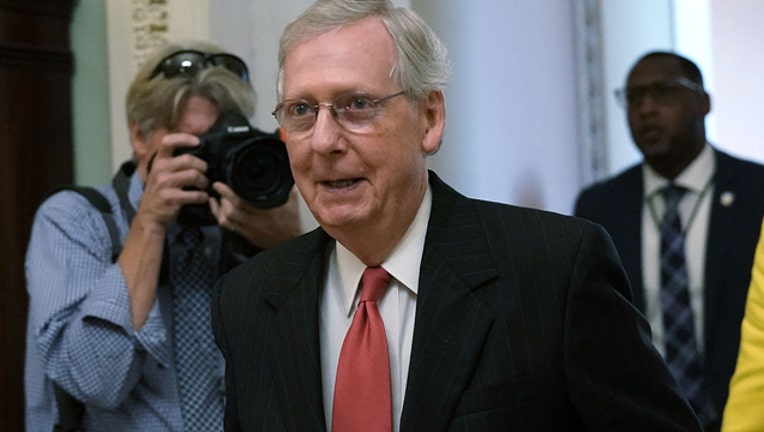 article
LOUISVILLE, Ky. (FoxNews.com) - A small group of angry diners confronted Senate Majority Leader Mitch McConnell at a restaurant Friday night, but were met with calls from other customers to leave the Kentucky Republican alone.
Video obtained by TMZ shows at least one diner berating McConnell on issues such as Social Security at a restaurant in Louisville. The video starts with him yelling at McConnell and arguing with Transportation Secretary Elaine Chao -- to whom McConnell is married. The outlet reported that four men first confronted McConnell.
RELATED: Sen. Ted Cruz chased out of DC restaurant by anti-Kavanaugh protesters
"Oh yeh, why don't you get out of here? Why don't you leave our entire country," the protester tells the couple.
As Chao argues with the protester, McConnell appears unperturbed and sips on a drink. But other diners begin yelling at the protester, telling him to "leave him alone" and making shoo-ing gestures.
RELATED: Sarah Huckabee Sanders told to leave Virginia restaurant
"They're going to come for Social Security," he told the other diners, before appearing to be approached by staff.
According to TMZ, the woman who recorded the incident said the protester slammed his fists on McConnell's table and threw food out of the restaurant after accusing McConnell of killing people with his views. McConnell reportedly later thanked some of the supporters and shook their hands.