Second 'Star Wars: Episode VII' trailer unveiled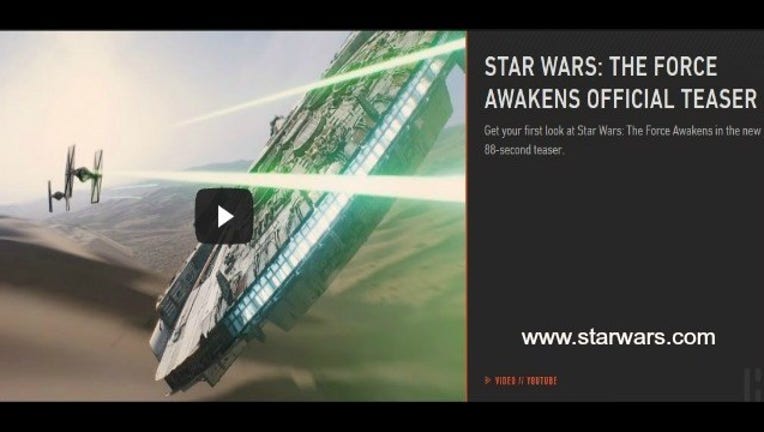 article
The 'Star Wars: Episode VII' trailers have many people buzzing on social media.
Directed by J.J. Abrams, the film will reunite original "Star Wars" actors Mark Hamill, Harrison Ford, and Carrie Fisher and introduce new cast mates including Oscar Isaac and Adam Driver along with newcomers Daisy Ridley and John Boyega.
The second trailer video was posted on April 16th: https://youtu.be/ngElkyQ6Rhs 
The first 88-second tease of Star Wars: The Force Awakens was showcased in 30 theaters across North America on November 28.

Episode VII in the Star Wars Saga, Star Wars: The Force Awakens, opens in theaters December 18, 2015.