Savannah woman hits the jackpot on her 61st birthday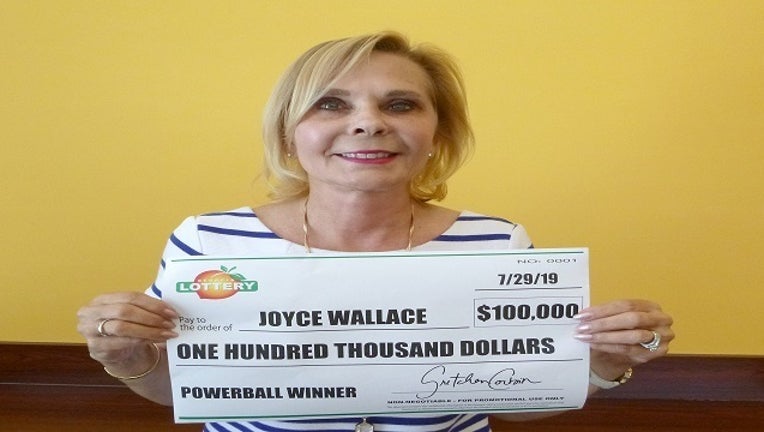 SAVANNAH, Ga. (FOX 5 Atlanta) - A Savannah woman turned 61 on Saturday, and she received an extra gift once she checked her Powerball ticket. 
Joyce Wallace won the $100,000 prize in the July 27 Powerball drawing. 
"We are always excited for our winners, and this is an especially fun win with it coinciding with Mrs. Wallace's birthday," Georgia Lottery President and CEO Gretchen Corbin said. "Every time you play a Georgia Lottery game, you have a chance to win, and Georgia's HOPE and Pre-K students win."
Wallace matched the first four winning numbers and the Powerball.
The winning numbers for the July 27 drawing were 1-19-31-48-61, and the Powerball was 6.
Wallace explained her strategy when it came to picking the lucky numbers.
"I played the age I turned and the birth dates of my mother and husband," Wallace said. "My mother is deceased, but she loved the Lottery and was an avid player."