Sandy Springs considers rezoning area near Mercedes Benz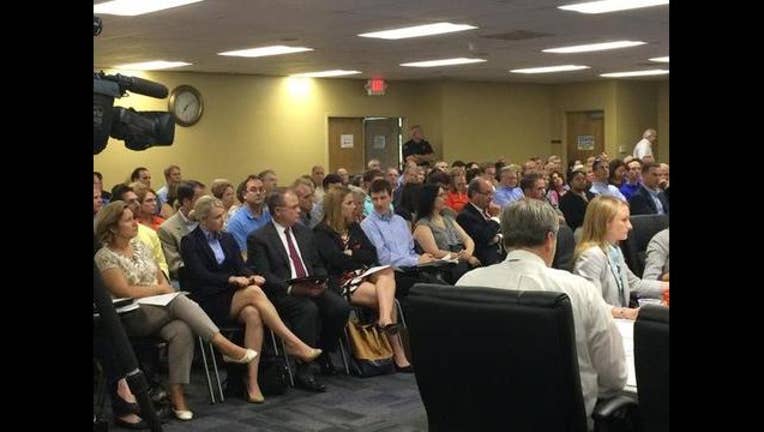 article
The Sandy Springs city planning commission is recommending to approve plans to rezone seventy-five acres of land near Abernathy Road and Glenridge Drive.
The rezoning is part of a project by developer Ashton Woods to build a large-scale mixed use facility around the new North American headquarters of Mercedes-Benz. The project is set to include retail stores, condominiums, and apartments. It is expected to bring thousands of residents to the area. 

Many residents currently living in the area showed up at Thursday's planning commission meeting to voice concerns about the project. Many residents fear an increase in traffic once the project is completed.
The planning commission ultimately recommended approving the rezoning proposal but suggested the developer cut in half the number of allowable apartments. The proposed number is 400 units and the new suggestion is 199 units. 

Thursday night's recommendation will now move to the Sandy Springs City Council and will be discussed at its meeting on August 18.