Runners Hit the Runway at Hartsfield-Jackson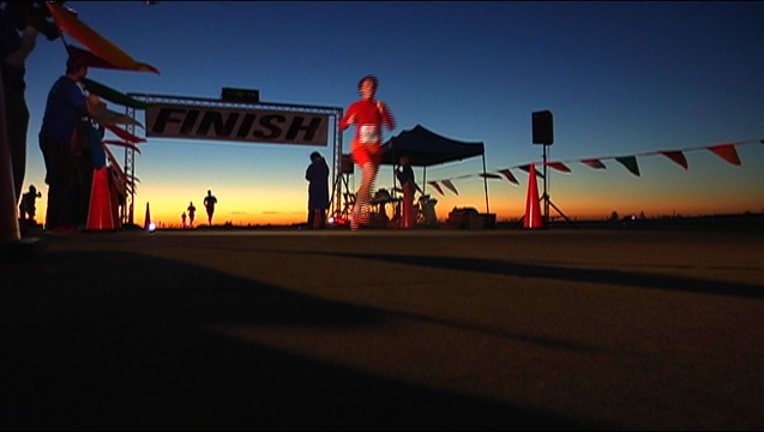 article
ATLANTA - Runners shut down the runway at the airport Saturday morning to make history.
More than two thousand people laced up their sneakers for the Inaugural Mayor's 5K on the 5th Runway at Hartsfield-Jackson Atlanta International Airport.
"I don't think this has happened in any other cities, so it just speaks to how unique Atlanta is and the opportunities that we have here," said Brittany Williams, who ran the race.
Mayor Kasim Reed partnered with airport officials to host the event as a fundraiser for the United Way of Greater Atlanta. 
"I think life is about having amazing experiences," said Mayor Reed.  "You know, who gets to run on a runway?"
The event took about four months to plan, according to Reed, and raised more than $123,000 for the United Way.
The race offered runners not only a unique experience, but a friendly course.  First place finisher Andrew Murfee, 15, of College Park completed the 5K with an unofficial time of 16:12. 
"This race was really fun," said Murfee.  "It was really cold, but it was flat and it's really fast.  It's the first time I've ever run something so flat.  Everything I've run always has hills."

Reed said he hopes the race will become an annual event. 
"Everybody's so energized and cheering and taking selfies.  I don't think I've ever taken this many selfies in my life," he joked. 
The Mayor said he planned to eat breakfast at Waffle House to celebrate.