Video: Georgia deputies save 82-year-old's life with CPR
ROCKDALE COUNTY, Ga. - Two Rockdale County deputies' quick thinking helped save the life of an 82-year-old man who had collapsed in his home.
On the night of May 14, deputies Verdell and Wilson were called to a home after receiving a person not breathing call.
Body camera footage shows the deputies rushing into the home where an emotional woman quickly pointed them into the kitchen.
While Deputy Wilson assessed the man's condition, Deputy Verdell prepped their defibrillator.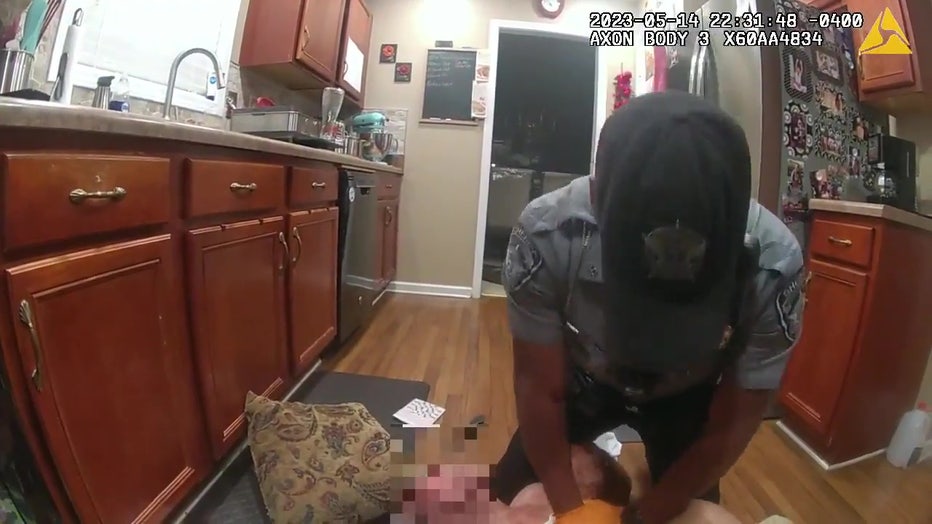 After delivering a shock, Wilson is seen on the footage beginning CPR, leading to the man taking the breaths that saved his life.
The deputies remained calm and kept performing CPR on the man, who officials called "Mr. Taylor," until EMS arrived to take him to the hospital.
Officials say after a brief stay at the hospital, Mr. Taylor is now back home with his wife.
"We applaud these deputies for staying calm and using their training, knowledge, and experience to render the necessary aid to save a life," the Rockdale County Sheriff's Office said.