Rival arrested; posted pic of Fetty Wap chain: Report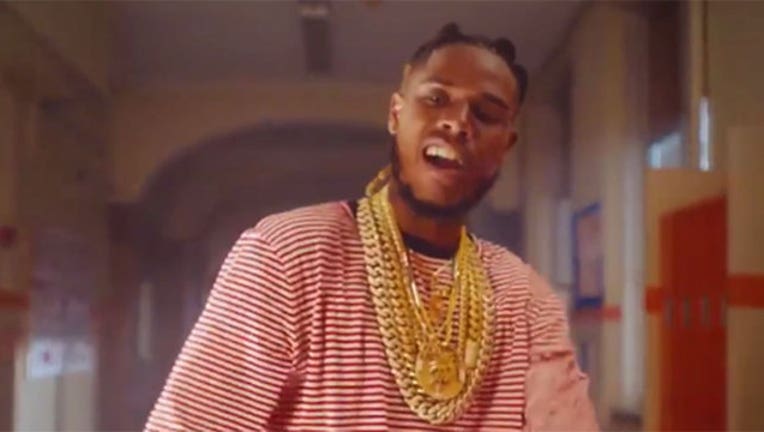 article
NEW JERSEY (FOX 5 NY) - Rapper Fetty Wap reportedly had a chain and cash snatched in his hometown of Patterson, New Jersey early Sunday morning inside a deli before a shooting broke out injuring three people.
Authorities on Monday charged Raheem Thomas with assault and weapons offenses.
Thomas posted a photo to Instagram of someone wearing Fetty's signature "1738" chain, reported TMZ. Thomas claimed he didn't personally steal the chain, but bragged in the post that he only took a photo with it.
According to TMZ, Thomas and Fetty have a "deep rooted" rivalry over music deals. Thomas' crew had warned Fetty to "stay out of Paterson."
Fetty, whose real name is Willie Maxwell, and several friends are not suspects in the shooting. Officials say the rapper was not hurt.
Cops found two men with gunshot wounds nearby. A third man thought to be involved checked himself into Hackensack Medical Center soon after.  They extend of their injuries is unclear.
 An investigation is ongoing.
With the Associated Press