Red Cross volunteers heading to Puerto Rico from Atlanta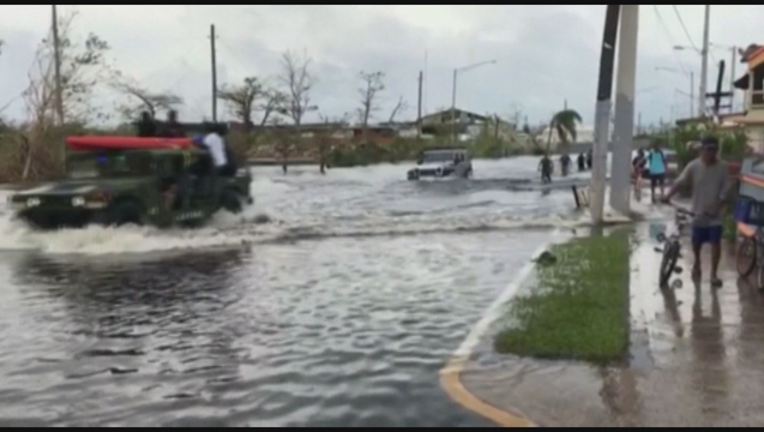 article
ATLANTA - Volunteers with the Red Cross are heading to Puerto Rico to help in the wake of Hurricanes Irma and Maria, which wiped out much of the island's infrastructure. 
App users: View full article here
Nearly 400 people with the organization will be heading that way on Wednesday. They are staging at the Crowne Plaza near Atlanta's airport, where the group will then travel to Puerto Rico.
The Red Cross volunteers are saying for longer-than-usual deployments and they expect to face difficult conditions.
Tuesday, FOX 5 stopped by Buen Provecho Puerto Rican restaurant in Marietta, where the focus isn't as much on cooking as it is on collecting.
"The Puerto Rican population, the community from different areas have come together to show their love and support," said restaurant owner Elmer Passapera.
A number of volunteers were sorting bottled water, canned goods, batteries, diapers, baby formula, and other FEMA approved items to send to their homeland of Puerto Rico.
The collection which is being temporarily kept in storage containers near Chamblee is a collaboration between business owners Raul Thomas, Elmer Parraperras and others reaching back to help Puerto Rico.
Thomas is the owner of Marietta's New Theatre in the Square where the stage is set for collections of goods to be sent by cargo plane and funds for immediate dispersal to help Puerto Rico which may be down but not out.
The group said a cargo plane left Atlanta for Puerto Rico on Tuesday with the first load of canned goods and water. Passapera said more planes are already being scheduled for the next delivery.
Anyone would like to donate can do so at one of these drop-off locations:
Marietta's New Theatre In The Square, 11 Whitlock Avenue NW, Marietta, Ga.
Prep Atlanta, 3300 Marjan Drive, Atlanta, Ga.
Buen Provecho Restaurant, 2468 Windy Hill Road. Marietta, Ga.
Porch Light Latin Kitchen, 300 Village Green Cir SE, Smyrna, Ga.