Real Housewives of Atlanta star Kenya Moore points gun at trespassers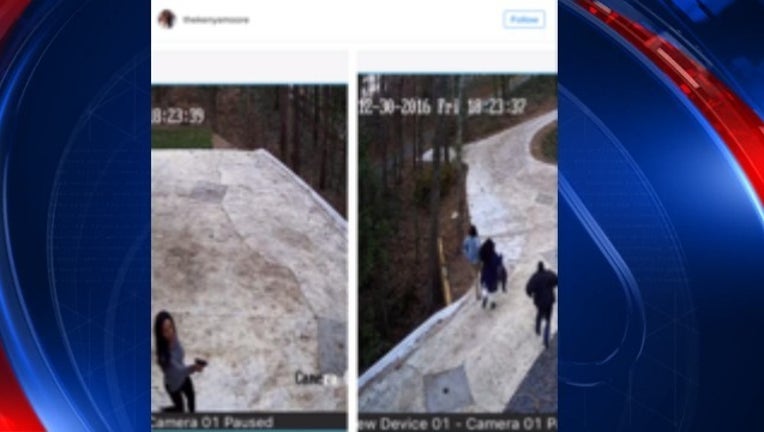 article
ATLANTA - Real Housewives of Atlanta star Kenya Moore took to Instagram to share a message with three trespassers on her Atlanta property, "I will shoot and ask questions later, try me."
NOTE: Some of the language in the embedded materials in this article may be offensive to some. Parental discretion is advised.
On Friday Moore posted security footage of a women and two men who she says had climbed over her fence.
"$1000 REWARD if you can identify any of these 3 individuals of criminally trespassed on my property yesterday. These are the first screenshots but my security is pulling the footage from other cameras."
"I have a right to feel safe in my home and to protect myself. I don't care if I'm on TV… Anyone who is bold enough to commit a crime, endanger themselves and others needs to be punished."