Raccoon found in DeKalb County neighborhood tests positive for rabies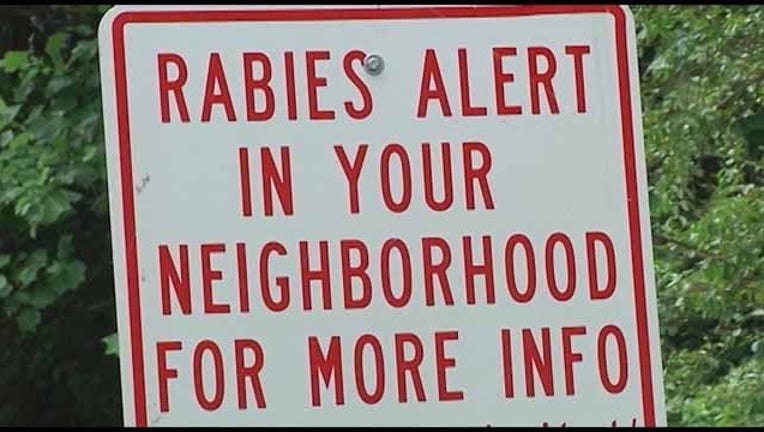 DEKALB COUNTY, Ga. - Officials in DeKalb County are warning residents after they said a raccoon tested positive for rabies in one neighborhood.
The raccoon was found in the 3100 block of Albatross Lane and according to officials, tested positive for the disease.
Rabies, which affects the brain, is spread through saliva, usually through bites or scratches. Officials are advising residents to make sure their pets are being watched while outside, make sure their pets are up-to-date on their vaccinations and have been registered with a tag through the DeKalb County Animal Control.
Also, anyone who has been bitten or scratched by an animal is asked to seek medical attention immediately.
Residents who see an animal acting strangely is also asked to call DeKalb County Animal Control at 404-294-2996 and select option 2 from the menu.