Rabbit vs. snake fight in Arizona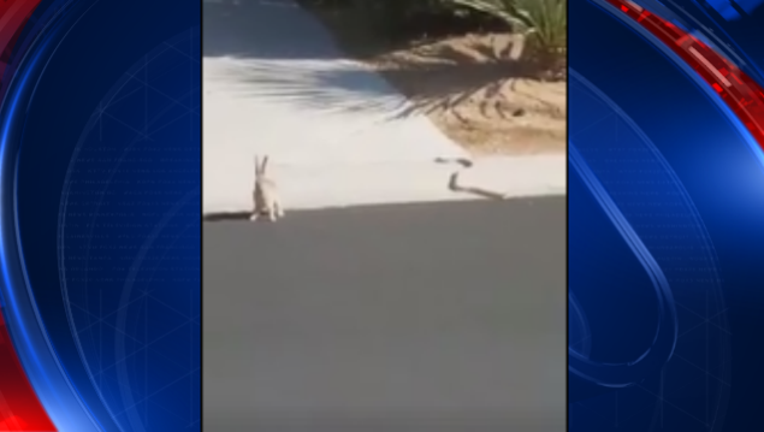 article
MARICOPA COUNTY, Ariz. - A Cave Creek woman randomly stumbled upon a duel between a furry creature and a slithering reptile.
App users: View full article here
Carole Gaito recorded the video showing a rabbit repeatedly hopping toward the snake. The pair tussle around several times before the snake slithers away.
It's not clear whether either animal was injured, but the video shows the rabbit didn't back down from the fight.