Queen Elizabeth II to mark 90th birthday at Windsor Castle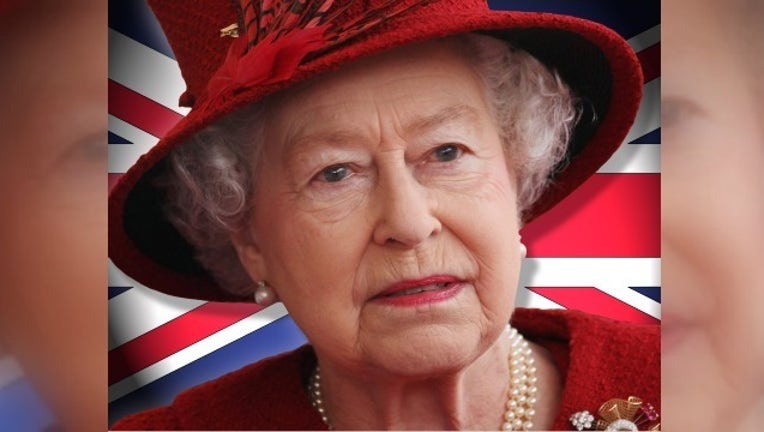 article
The longest-reigning monarch in British history turns 90 on Thursday, but Queen Elizabeth II is not planning a major, fireworks-filled celebration to mark the happy occasion.
Just a gentle stroll outside the grounds of Windsor Castle, the lighting of a beacon, and a night at home with family are all that are on the royal plate.
No, she'll save the pomp and ceremony for her next birthday. The monarch is such an eminent figure in British life that she gets two birthdays each year, one on the actual date of her birth, April 21, and one official birthday in June, when there is at least a reasonable hope of dry, sunny parade weather.
Her customary reticence hasn't kept the nation's media from going slightly bonkers at the approaching milestone. ITV has already aired a celebratory "Our Queen at 90" documentary to pump up its Easter ratings, and Tatler magazine not only put the queen on its cover, foregoing the youthful socialites that are its typical cover fare, but published a special supplement in her honor.
The birthday events Thursday can be considered a dress rehearsal for the official celebrations planned in early June. It also opens the door to a rolling birthday season that will last a full six weeks, climaxing with hundreds of celebrations large and small.
"June is when everything is happening. That's the great big extravaganza, the street parties and everything," said Sophia Money-Coutts, Tatler's features director. "From now on, the coverage will be relentless. The republicans will be screaming."
Indeed, it's not a good time for those who oppose the monarchy to peek above the parapet. The British public's considerable affection for the queen surfaces at times of national celebration — witness the million-plus crowd that cheered her outside the Buckingham Palace gates at her Golden Jubilee in 2002.
The queen and the royals have endured some low points in the last two decades, particularly around the time of the death of Princess Diana in 1997, but their popularity has rebounded with the marriage of Prince William to Kate Middleton and the arrival of their two children, Prince George — now third in line to the throne — and Princess Charlotte.
"It's just a golden moment for the whole family after a tricky few years," Money-Coutts said. "And the queen is the figurehead of all that, with the line of succession pretty assured. They are going through a glorious period."
Elizabeth — with her familiar smile, colorful outfits and eccentric if expensive hats — seems oddly impervious to time. If she is tired, it doesn't show. She has softened her schedule, as a concession to 89 and counting, and she has cut back on grueling plane journeys, but she shows no sign of physical or mental frailty.
Neither does her 94-year-old husband Prince Philip, despite several serious health scares that included a medical intervention to open clogged heart arteries. His face is craggy, but he still carries himself with the upright bearing of the former naval officer that he is.
Both still seem to be going strong, although their children and grandchildren are increasingly stepping in to handle royal duties ranging from the routine, like opening a hospital ward, to the more substantial such as attending a meeting of Commonwealth heads of state.
Elizabeth and Philip say little in public, but the ITV documentary was revealing about the family dynamics because William, Kate and Prince Harry all spoke about the queen, breaking the normal code of silence that governs their relations with an often intrusive news media held responsible by some for cruelly hounding Diana in the final months of her life.
William, who lost his mother Diana when he was just 15, said the queen had helped him in subtle ways by providing stability and encouraging him to find his own footing.
"Growing up, having this figurehead, having this stability above me has been incredible," he said. "I have been able to explore, understand, slightly carve my own path. I greatly appreciate and value that protection."
Kate, a likely future queen who stepped into the limelight when she and William fell in love in their university days in Scotland, praised Elizabeth for making it easier for her to cope with the constant attention her position brings.
"I feel she's been there, a gentle guidance really for me," she said.
The milestone 90th birthday is a happy occasion, one the queen is willing to acknowledge and share with the nation. It was different in September when — by virtue of her father's early death and her own longevity — she surpassed Queen Victoria to earn distinction as the British ruler with the most time on the throne.
While the British press went gaga over her accomplishment, it seemed that for Elizabeth it was a somewhat painful reminder that her father, King George VI, had died suddenly at age 56, making her queen far earlier than had been expected or desired. She was on vacation in Kenya at the time, having left Britain as a princess and returning as a queen in mourning, greeted at the airport by Winston Churchill, the first of many prime ministers.
The queen may be reluctant to make a great fuss over her 90th birthday, but there is little doubt her favorite time of year is approaching. For June means not only her official birthday, and the gala Trooping The Color parade that accompanies it, it also brings the Royal Ascot races that are a highlight of the queen's year, and other races and racing-related events dear to her heart.
Viewers of the ITV documentary couldn't help but notice that the normally reserved queen seemed most animated at the races, even showing surprising foot speed for a woman in her 80s as she tried to get a better view of the home stretch.
"She'll be at Ascot every morning in her pastel-colored suits, studying the Racing Post, talking with her racing manager," Money-Coutts said. "She absolutely loves it."