Prosecutors file suit to freeze Andrea Sneiderman's funds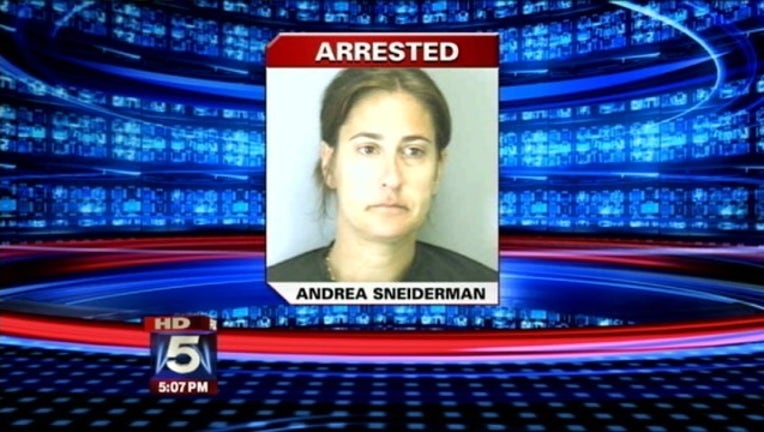 article
Prosecutors say Andrea Sneiderman made millions after her husband's murder and now they're trying to take that money away.    

The DeKalb County District Attorney's Office filed a civil lawsuit on Friday, intending to cut Sneiderman off from her fortune. Court documents state that four of Sneiderman's bank accounts total $2.3 million.

The civil lawsuit argues that since Sneiderman is charged with helping plan her husband, rusty's murder, she should not be able to keep the millions that his death brought her.

"You're allowed to go after someone civilly for any monies or property that is [obtained] as a result of illegal activity," said attorney Brandon Lewis, who is not connected with the case.
Andrea Sneiderman was charged last week on eight counts, including malice murder and criminal attempt to commit murder in the death of her husband, Rusty Sneiderman. Andrea's former boss, Hemy Neuman, was convicted earlier this year of murdering Rusty Sneiderman in November 2010. Neuman is serving a life sentence.

In February 2011, three months after Rusty Sneiderman's murder, a life insurance policy paid Andrea more than $2 million.

Combined with his savings, the district attorney says Andrea's total financial benefit surrounding the murder was more than $2.5 million.

"And so if the state were to receive that money, logistically speaking, that money would then be transferred to the correct party," said Lewis.

The Sneiderman children could receive the funds.

Lewis says it's unlikely the civil court judge will decide who gets the money before Sneiderman's criminal case is complete, but that doesn't mean she will have access to it until then.

"More likely than not, what will happen is the judge will probably make a preliminary hearing and the funds will be frozen," said Lewis.

That would mean Sneiderman would not have the money to pay for her criminal defense.

Lewis says that because the burden of proof is so different between criminal and civil cases, it's possible for Sneiderman to be found not guilty of murder but still lose her fortune because a civil court judge finds her responsible for her husband's death.