Pro athlete, girl fighting rare disease are best friends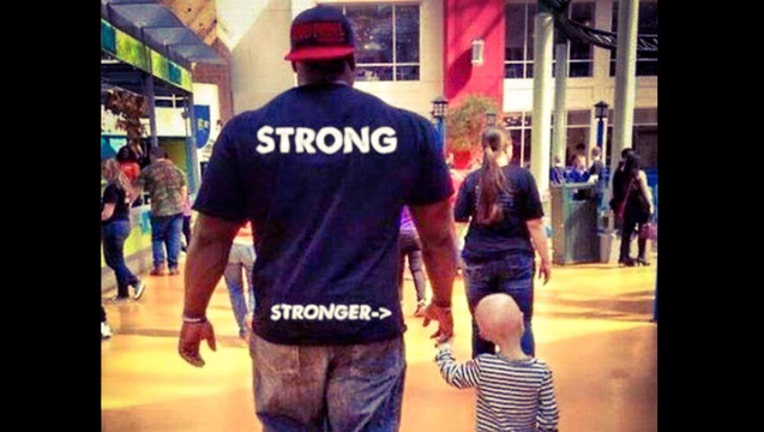 article
BLOOMINGTON, Minn. (FOX 13) - David "The Beast" Douglas is a professional weightlifter, Marine Corps veteran and motivational speaker, but - by his own admission - his strength is nothing compared to that of a 12-year-old girl named Lindsay. 
Lindsay has a rare disease called Progeria. The disease makes her age 8-10 times faster than a normal person, putting her life span at around 13 years. 
Douglas and Lindsay met through an organization called HopeKids at an event called Relentless. The event pairs professional body builders and weightlifters with children and families fighting disease. 
David calls Lindsay his "little sis" and said he gets his strength from helping her and other children fighting life threatening diseases.
At a recent event in Minnesota, a friend took a photo of Douglas and Lindsey holding hands. The photo shows Douglas and Lindsey walking away from the camera. On the back of his shirt, the words "STRONG" and "STRONGER" are printed, with an arrow pointing from the latter word to Lindsay.
Douglas shared the photo on Facebook.
"People looked at me as strong when everything about her was stronger. Instead of putting those words off to the side, i decided to put it right on me to make the point even louder," Douglas wrote in the post with the photo of himself and Lindsay at the HopeKids Minnesota Relentless fundraiser.  
In the post, he added there would be a fundraiser in May to raise money for Progeria research and posted a link to Lindsay's fundraising page, http://www.firstgiving.com/fundraiser/kristina-ratcliffe/11th-annual-miles-for-miracles