President Trump endorses Brad Raffensperger in Secretary of State runoff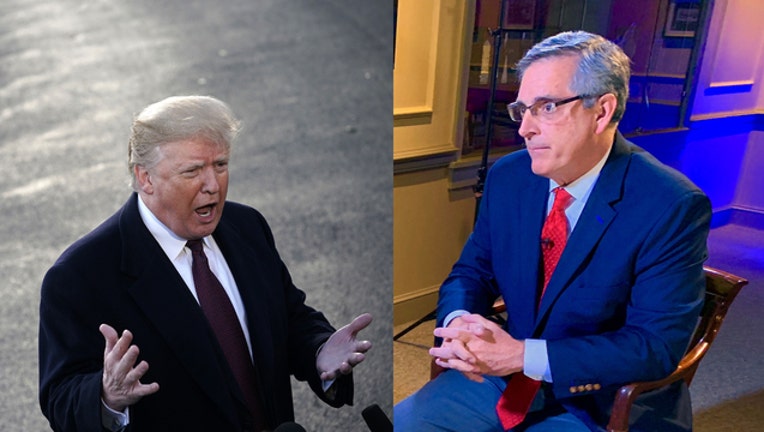 article
WASHINGTON, D.C. - President Donald Trump has endorsed Republican Secretary of State candidate Brad Raffensperger in a series of tweets Monday.
Taking to Twitter, Trump said that Raffensperger "will be a fantastic Secretary of State for Georgia," arguing that he will "work closely with [Brian Kemp]."
RELATED: Early voting underway for in runoff for Secretary of State
Trump stated that Raffensperger will be "tough on Crime and Borders" and "great for jobs," issues that are usually outside the Secretary of State's position.
Trump had previously endorsed Governor-elect Brian Kemp in the governor's election against Democratic candidate Stacey Abrams.
Monday begins early voting for the Dec. 4 runoff between Raffensperger and Democratic candidate John Barrow, facing off to take the position that Kemp will be vacating. Neither candidate got more than 50 percent of the vote on Nov. 6 election.
Watch FOX 5 News at 6 and FOX 5 News at 10 on Wednesday to hear from the candidates for Secretary of State in the runoff election.