Powerball jackpot grows to $650 million, 10th largest in history
The Powerball lottery jackpot grew to more than half a billion dollars Saturday after no one claimed the prize week after week.
A fortunate player did not end up taking home roughly $630 million jackpot in Saturday's drawing, with a cash option of $310.6 million.
Powerball shared on their website that once again, no one won the accumulating sum. 
The winning numbers drawn Saturday night were 24-07-32-23-43 with a red Powerball number of 18. The Power Play multiplier was 2X.
This is the 34 consecutive drawing without a lucky winner.
The hefty jackpot continued to rise after no ticket matched the winning six numbers during Wednesday night's Powerball drawing.
The Monday, July 10 drawing jackpot will be $650 Million with cash value of $328.3 million.
The last Powerball jackpot was won on April 19 when a ticket in Ohio matched all five white balls and the red Powerball to win a prize worth $252.6 million.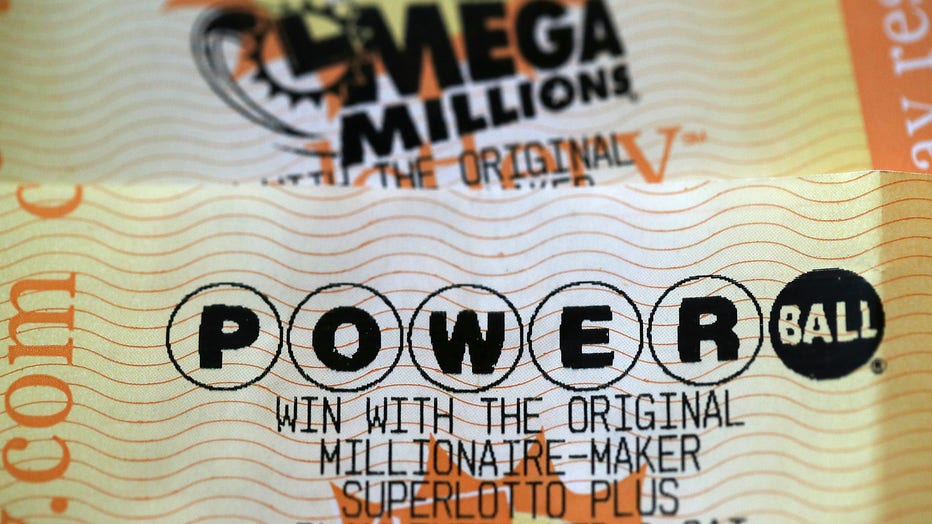 Powerball and Mega Millions lottery tickets (Photo by Justin Sullivan/Getty Images)
In November 2022, a single ticket sold in California won the largest Powerball jackpot on record, worth $2.04 billion, after matching all six numbers. 
MEGA MILLIONS JACKPOT SWELLS TO $480 MILLION AFTER NO TICKET MATCHED ALL SIX NUMBERS IN FRIDAY'S DRAWING
Here are the 10 largest Powerball jackpots to date: 
$2.04 Billion – Nov. 7, 2022
$1.586 Billion – Jan. 13, 2016
$768.4 Million – March 27, 2019
$758.7 Million – Aug. 23, 2017
$747 Million (est.) – Feb. 6, 2023
$731.1 Million – Jan. 20, 2021
$699.8 Million – Oct. 4, 2021
$687.8 Million – Oct. 27, 2018
$632.6 Million – Jan. 5, 2022
$590.5 Million – May 18, 2013
The Powerball jackpot reached an estimated $1.6 billion on Friday, making it the largest jackpot ever. (Lokman Vural Elibol/Anadolu Agency via Getty Images)
The odds of hitting the grand prize jackpot are 1 in 292.2 million.
GET FOX BUSINESS ON THE GO BY CLICKING HERE
Powerball tickets cost $2 per play. Tickets are sold in 45 states, the District of Columbia, Puerto Rico and the U.S. Virgin Islands. The deadline for purchasing a ticket is 9:45 p.m. on draw nights.
LINK: Get updates and more on this story at foxbusiness.com.