Polk deputies: Sandwich thief stuffed foot-long sub in pants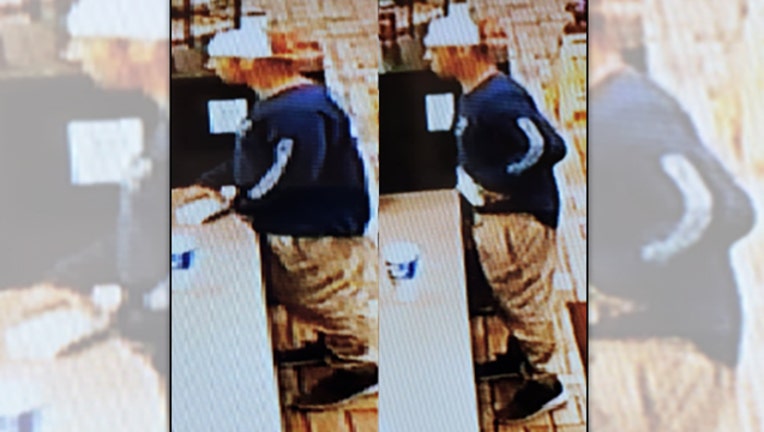 article
LAKELAND (FOX 13) - Polk County deputies are searching for a suspect who stole a foot-long sandwich and hid it in his pants, they said.
The theft occurred around 8:45 p.m. on Sunday, November 25, according to the Polk County Sheriff's Office. The unidentified man walked into the Marathon gas station at 933 Pipkin Road West. The agency released surveillance images showing the suspect wearing tan-colored pants.
Deputies said the suspect purchased a drink, but left the gas station without paying for the sandwich in his pants. He left on a bicycle in an unknown direction. 
Anyone with information is asked to call Detective J. Leblanc at 863-577-1600 or 863-577-1614. Anonymous tips can be submitted to Heartland Crime Stoppers at 1-800-226-8477.