Police: Woman found dead in car along I-85 in Gwinnett County
GWINNETT COUNTY, Ga. - A woman was found dead in a vehicle along Interstate 85 in Gwinnett County on Thursday morning.
According to police, the victim, a black female, was discovered in the driver's seat of her car in the northbound lanes of I-85, just south of Jimmy Carter Boulevard. The car was in the HOV lane. Police responded to the scene at around 5:30 a.m. 
Investigators said no other passengers were in the victim's vehicle when officers arrived at the scene.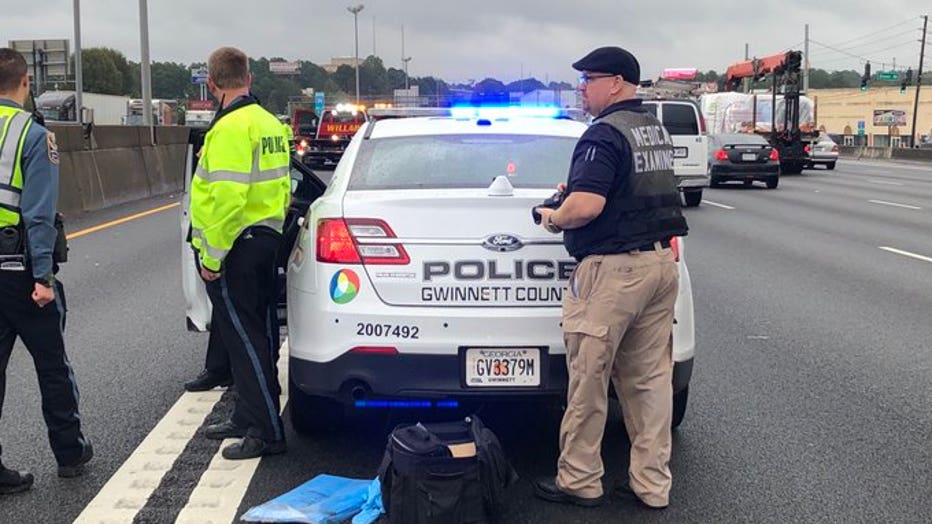 Thursday afternoon, police indicated that evidence points to a possible suicide.  
Two lanes of the interstate were closed for nearly six hours while police investigated the scene.