Police searching for man who stole $850 of wine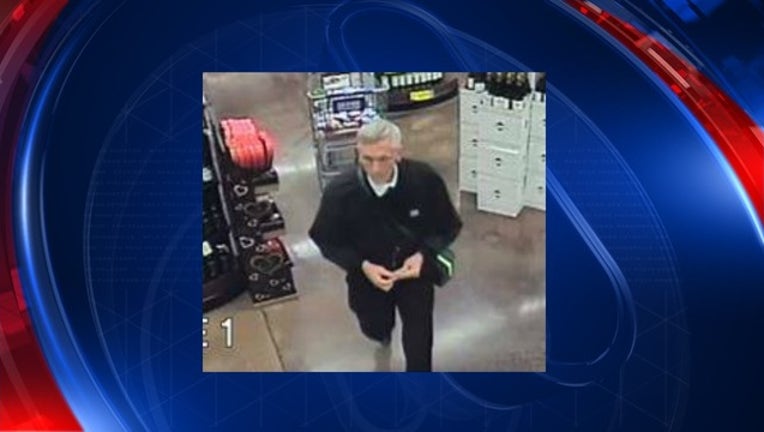 FULTON COUNTY, Ga. - Johns Creek police are looking for a person suspected of stealing $850 worth of wine from a Kroger store.
Police say that on January 1 and February 2 a slender white male in his 50's entered a Kroger at 3005 Old Alabama Rd. The suspect was wearing the same black jacket for both days.
If you know who this is or come into contact with this suspect, please contact Det. M. Cha at 678-474-1598 or email min.cha@johnscreekga.gov reference Case# 2017-000500.