Police: Masked suspects kidnap men in Union City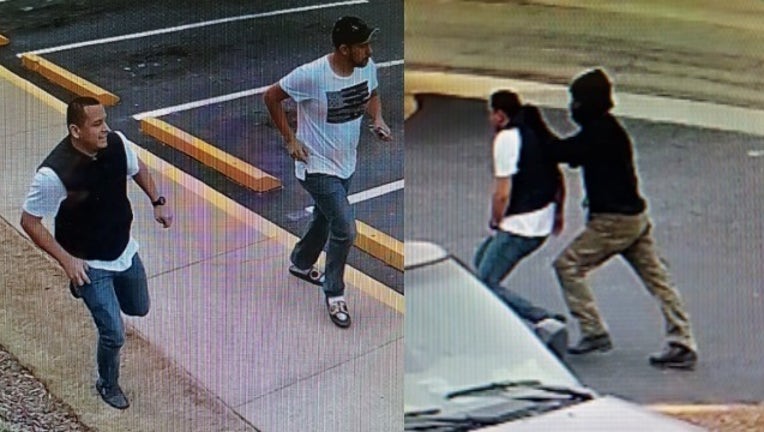 UNION CITY, Ga. - One kidnapping victim has been found, but Union City police need your help finding the other man who was taken against his will. 
Police say a witness reported seeing two Hispanic men being chased in the parking lot of a restaurant on Londonderry Way and Lancaster Way Friday afternoon.
Two unidentified suspects were then seen forcing the men into a white, late model Ford F-150 pickup truck.
One of the victim has since been found and sustained minor injuries. He's now speaking with Union City investigators as they try to determine the whereabouts and condition of the other man who remains missing.
If you have any information about this case, call the Union City Police Department. 
NEXT ARTICLE: Atlanta Police: 1 dead, 1 injured in botched car sale