Police: Mall employee shot in robbery at Lenox Square parking deck
ATLANTA - Atlanta police released the 911 call from a witness who watched a Macy's employee get robbed and shot Saturday at an Atlanta mall.
Police say the shooting happened a few minutes after noon on Saturday in the parking deck at Lenox Square Mall.
According to police and the witness, a Macy's employee was going to her car on the first floor of the parking deck when she was approached by two armed men who attempted to rob her.
"I saw a group of people.  It looked like it was a guy, and a young ladu and she was going to her car and then I hear twi pops and U saw two guys run up the stairs. She was still there holding her stomach," the witness said on the 911 call.
When they were trying to take the woman's keys to her car, officials say, the was shot in the abdomen. Police say she has since been treated and released from a nearby hospital.
The two suspects then fled on foot. Saturday afternoon, officials shared still shots of the possible suspects running toward Lenox Road.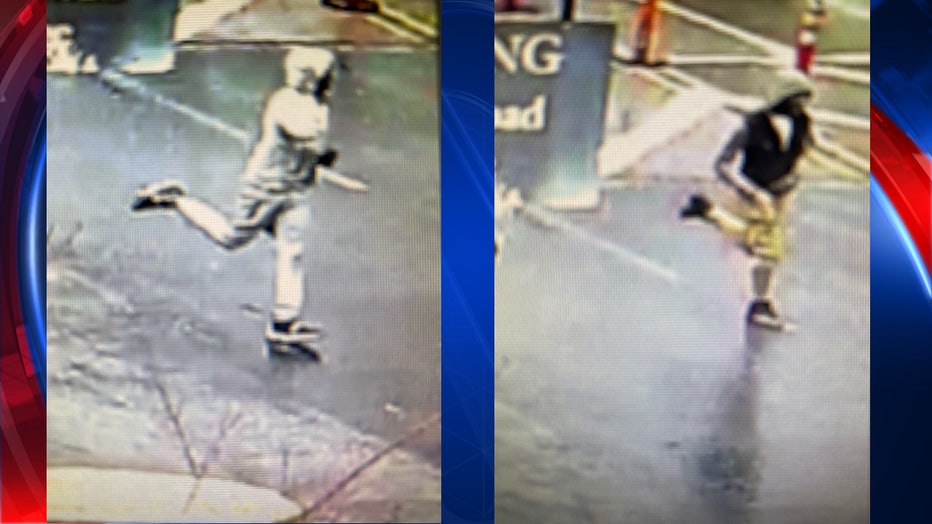 Police believe the two suspects are juveniles and may have run into a nearby train station. (Atlanta Police Department)
According to police, the suspects are believed to be juveniles around 5'5" to 5'10" in height. One was wearing a cream, black, and yellow hoodie with the other wearing a light-colored hoodie. Police believe the suspects may have possibly ran into a nearby MARTA train station.
"This robbery attempt in broad daylight, at the height of the holiday shopping season when APD and the mall have increased security at and around the mall, is an appalling and brazen criminal act that will be dealt with swiftly," the Atlanta Police Department said in a statement to FOX 5.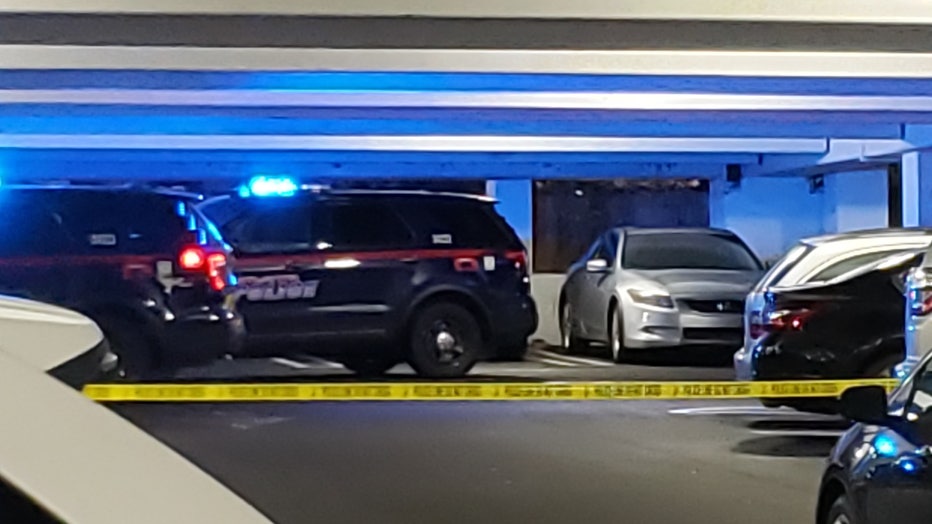 The Macy's employee was going to her car on the first floor of the parking deck when the robbery attempt happened.
If you have any information that could help officers, please call Atlanta police.