Police identify suspect who grabbed beer before robbing gas station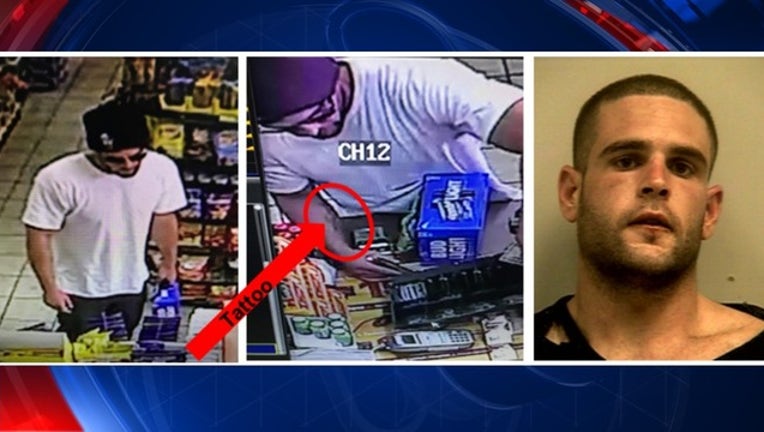 article
GWINNETT COUNTY, Ga. - A suspect wanted in connection with two armed robberies has been identified. Gwinnett County Police say 26-year-old Nicholas Shaw, of Lawrenceville, has active warrants for Armed Robbery, Robbery by Intimidation, Aggravated Assault, Possession of a Firearm, and Entering Auto.
Authorities initially sent out surveillance images of a man accused of grabbing a beer just before robbing a Texaco gas station.
According to police, the Lilburn Police Department alerted detectives to a possible identity. On July 3, detectives learned that the suspect was currently in custody in Oglethorpe County for various charges, according to police.
After meeting with the suspect, the lead detective says that he was able to tie Nicholas Shaw to:
Theft from Vehicle – Denise Court, Stone Mountain, 06/25/2017
Armed Robbery – Texaco, 3425 Medlock Bridge Road, Peachtree Corners, 06/26/2017
Armed Robbery – Marathon, 115 Harmony Grove Road, Lilburn, 06/29/2017
Police say if additional crimes are identified, Shaw could face more charges.