Police: Car break-in suspects arrested in NW Atlanta
ATLANTA - Atlanta police are working to identify more than a dozen victims who were targeted by alleged car thieves.
Investigators believe Ricky Wolfe, Rantavious Johnson, Desmond Lindsey, and Terrance Cole are likely behind a string of car break-ins.
The four suspects were caught in the act on Sunday before leading police chase that ended in a northwest Atlanta neighborhood on Claude Street.
"I heard the helicopter circle a few times, it got louder and louder," said resident Liz Sawyer.
Some residents in the northwest Atlanta neighborhood were startled and frightened Sunday afternoon when Atlanta police swarmed the area.
"They had the helicopters and police force was out and about," said resident Gordon Vaughn.
"I locked the door and armed the alarm," said Sawyer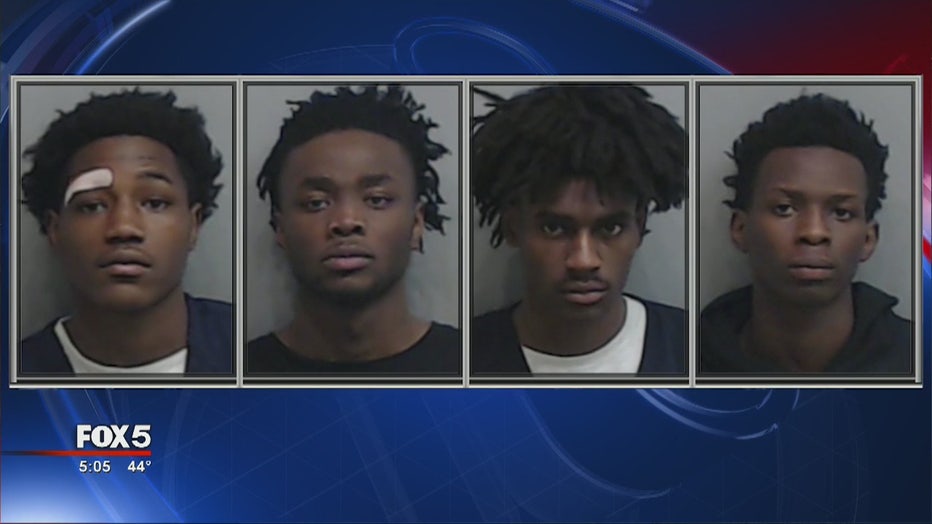 Atlanta police say they found stolen items from over a dozen victims inside the car. (Atlanta Police Department)
Atlanta police were after the alleged thieves who they believe are likely behind a string of car break-ins, stealing from at least a dozen people
"They had a device used to break into windows," said Atlanta Police Investigator James White.
Investigators say they were driving a stolen car when they attempted break-in another car in southwest Atlanta. That's where they were spotted by police, leading to a chase.
"They became aware of presence when the air unit actually started honing in on them. And it became a foot pursuit," said White.
They were eventually captured hiding in this neighborhood. Investigators are now working to contact all of the victims whose information was stolen.
"At least 14 people were victimized and we are going through all of our cases to see what else we can tie them to," said White.
Meanwhile, residents are relieved knowing these suspects are no longer a possible threat to their neighborhood.
"It's good that they got caught, it's easy to get lost in this area," said Vaughn.
Investigators are working to determine how many crimes they are responsible for and if there are any more victims