Police ask for public's help identifying jewelry thief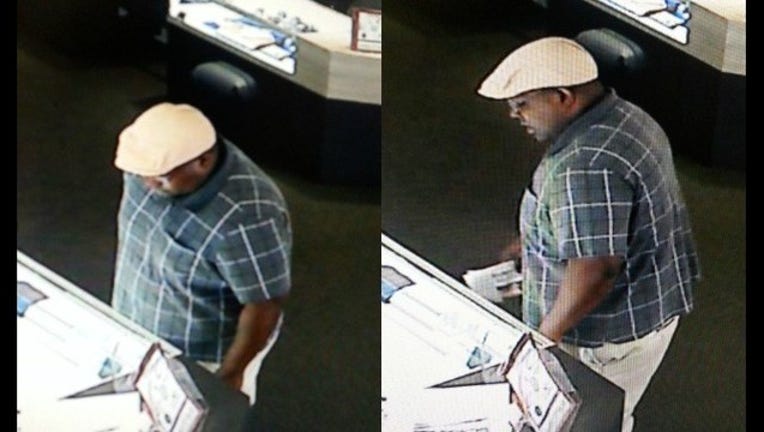 article
Woodstock police are trying to identify a man responsible for an armed robbery at Jared jewelry store on Ridgewalk Parkway in Woodstock.
Officers responded to the robbery at 11:00 a.m. on April 28th. Employees said the suspect walked into the store, looked around briefly before pulling out a gun.
Employees complied with the suspect's demands.
He was caught on surveillance footage.
At the time of the incident, a female customer was in the store and was witness to the incident. Investigators are asking that female shopper to please make contact with police.
Anyone with information on the incident, the male suspect, or the female shopper is encouraged to call 770-592-6019 OR Woodstock Police Department Tip Line at 770-592-6021.
Callers can remain anonymous.