Police ask for help in identifying underground Atlanta theft suspect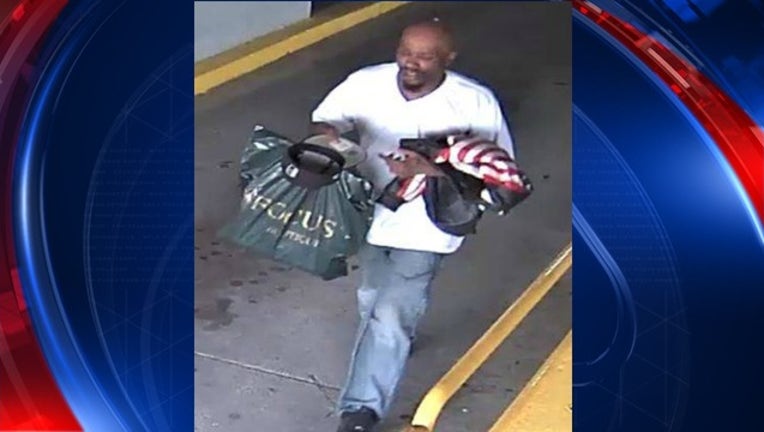 ATLANTA - Atlanta investigators are asking for help in identifying a theft suspect. The male pictured above entered the office of the Luxury Auto Spa located inside the CNN parking deck on February 20, according to police.
Investigators describe the suspect as a black male in his thirties, with a bald head, goatee, and mustache. Police say he was wearing a white shirt and a leather jacket with an American Flag on the back.
Police say the same man is a suspect in other thefts near the Underground Atlanta area.
If you recognize the male, please call Crime Stoppers at 404 577 TIPS-(8477). Remain anonymous and be eligible for a cash reward.
NEXT ARTICLE: Two soldiers found dead in apartment near Army post in Georgia