Police: 13-month-old shot in crossfire in southwest Atlanta
ATLANTA (FOX 5 Atlanta) - A 13-month-old is recovering after police said she was caught in the crossfire of a gunfight in southwest Atlanta.
Nearly two dozen shell casings litter Fletcher Street where police said the child was hit during the shooting. According to police, around 5:30 Sunday night, officers were called to Piedmont Avenue and Decatur Streets after reports of a person shot. When they got to the scene, a woman flagged an officer down and said that her 13-month-old child had a gunshot wound to her hand.
The mother told officers that the shooting originally happened at Ira Street and Fletcher Street when two men in an argument began shooting at each other, police said. She loaded her child into a vehicle and ended up looking for help.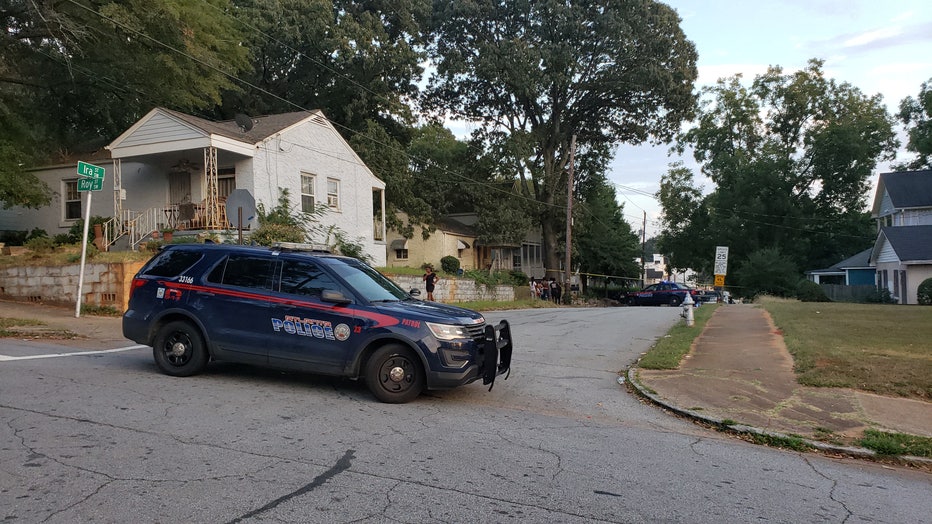 Atlanta police released new information Monday afternoon about how the shooting happened. Detectives said Raylan Collibs and her mother were passengers in a pickup truck when the female driver accidentally hit another vehicle. The driver of the second vehicle became irate about the accident damage, grabbed a gun and opened then opened fire.  More than 22 shell casings littered the street.
Police said the suspect was still firing on the pickup truck as it tried to drive away. It became disabled and one bullet struck the baby in the hand. That is when Raylah's mother grabbed her daughter and ran on foot. Police said a motorist picked them up and connected them with police. Then officers escorted the driver to the hospital to be treated for her injury.
"Her left hand, the ring finger. They did some repairs to the finger last night, grandmother Lovett shared.
Atlanta police said no one has been arrested.