Peers hoist new American flag over burned Santa Rosa fire station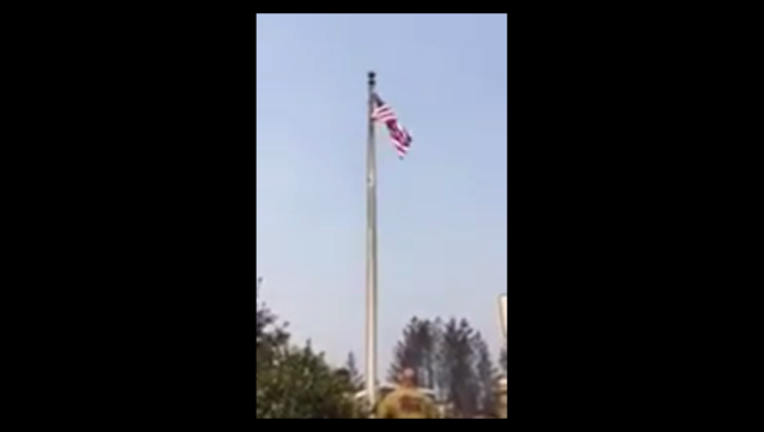 article
SANTA ROSA, Calif. - Santa Rosa's Fire Station No. 5 – and the American flag outside it - was one of the many casualties of the wine country wildfires.
But the Contra Costa County Fire Protection crew brought a new flag to their brethren up north, and the San Mateo County Sheriff's sergeants posted two men hoisting a new one. "It would seem sharing any small moments of hope are worth that much more," the sergeants wrote on Facebook.
The small, but meaningful act, wasn't lost on Donald Ricci, "Brothers you have no idea what this meant to us. Driving back up to our station to see an amazingly beautiful colors flying strong over Sta5 made my crews heart sing!," he wrote.