Pedestrian hit, killed by tractor trailer on I-75 SB identified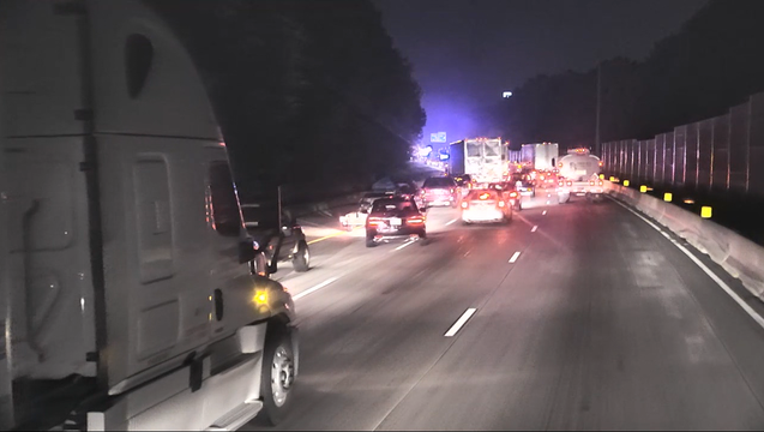 article
COBB COUNTY, Ga. - A Decatur, Alabama man was struck and killed by a tractor trailer early Friday morning. 
It happened in the southbound lanes of Interstate 75 just before the Wade Green Road exit. 
According to police, Sheldon Taffe, 39, was driving his silver Acura TL when, for unknown reasons, his cousin, 40-year-old Duane Taffe, opened the passenger side door and jumped out of the car. 
The driver, who's from Huntsville, Alabama, stopped his car on the side of the interstate and ran to his cousin, who was lying in the road, police said. 
Police said after Taffe got his cousin to his feet, he tried to move him away from the road and that's when they got into a fight.
Investigators said as Duane Taffe broke free from his cousin, he started running north in the right lane of I-75 southbound. He was then struck by a tractor trailer, according to police. 
Duane Taffe died at the scene. 
The driver of the tractor trailer has been identified as 56-year-old Andrew Morrell, of Port Charlotte, Florida. Police said Morrell was trying to avoid Taffe when the accident happened. 
No charges are expected to be filed, police said.