Paulding County sheriff mourns loss of beloved K-9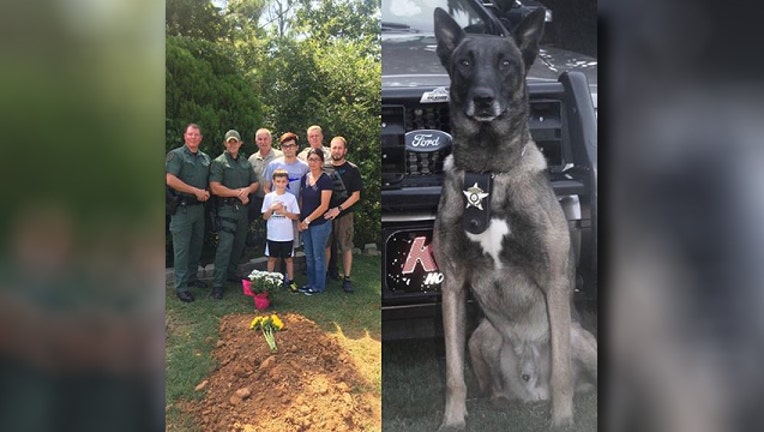 article
PAULDING COUNTY, Ga. - The Paulding County Sheriff's Office was mourning the loss of one of their very own Tuesday. K-9 Hondo passed away peacefully in his sleep on Monday. He was 14.
Even though Hondo had been retired from the force for over four years, the love and respect for him was evident through photos posted to the Paulding County Sheriff's Office Facebook page.
K-9 Unit supervisor Lieutenant Billy Hurst in the post stated, "Although he has been retired for such a long time, the loss of K-9 Hondo has resurfaced many memories that I thought I had forgotten, he will be sorely missed."
The Sheriff's Office post also mentioned how he will be remembered for his relentless drive and unwavering desire to find narcotics and "bad guys."
K-9 Hondo was laid to rest behind the Paulding County Sheriff's K-9 Memorial.
He was served as both a patrol and narcotics K-9 with the sheriff's office for almost 9 years.