Pat Tillman Foundation honors Georgia State University student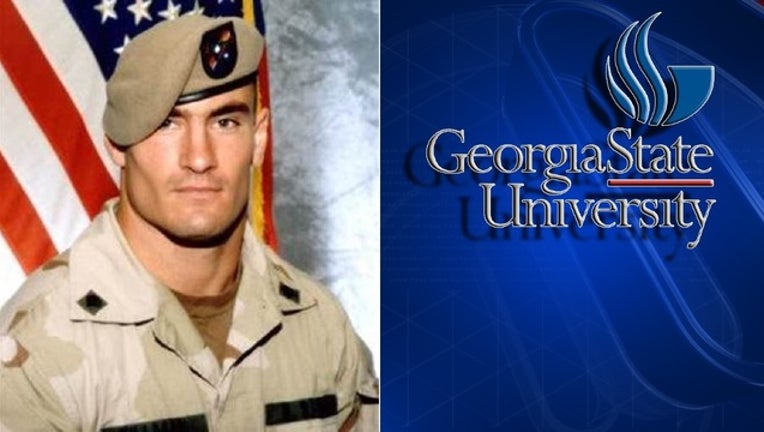 ATLANTA - A Georgia State University master's student has been named is being honored by the Pat Tillman Foundation.
Jonathan Yellowhair has been named to the 10th class of Tillman Scholars The scholarship is offered to veterans and active-duty members of the military as well as their spouses. It offers funding and professional development opportunities for full-time students who "demonstrate clear academic goals, extraordinary leadership potential and a deep desire to create positive change."
Georgia State University said Yellowhair enlisted in the Marine Corps after graduating high school and following his years of service, he earned bachelor's degrees in international affairs and applied indigenous studies at Northern Arizona University. He's working toward a master's degree in clinical mental health counseling in GSU's College of Education & Human Development.
GSU said Yellowhair, a member of the Navajo Nation, plans to work with indigenous youth to ease the transition from communities where trauma, such as addiction and suicide, are commonplace.
Created to honor Pat Tillman's legacy, his foundation is dedicated to investing in military veterans and their spouses. For more information, visit PatTillmanFoundation.org.